I work online for a living now 4 years I have spoken to a TON of people and they weren't making money so don't feel left out.
Early on when I was just cracking into my 1st 50k online from fiverr etc I also did this and this can make you serious money.
Pinterest is an online pin board, allowing people to share or 'pin' things they like, typically in image form.
They belong to range of categories including: food & drink, weddings, fashion and books amongst others. The beauty of this  system is that each image or pin is able to link to a certain page online.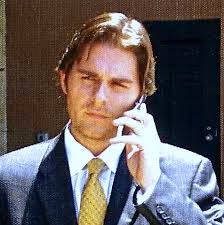 Affiliate sales most people think and SEO. This is good news for two reasons. Firstly, Pinterest is known to convert better than any of the other big social media websites (Twitter, Google+, LinkedIn etc.) and links are still DoFollow; meaning you get the SEO credit.

Next, these links can be in the description of  pins and as the source URL.
We just turned Pinterest into a 80% off sale at the mall if your willing to work a little but once you do imagine having 100 200 even 3 to 400 a day flow in!
How is it targeted you may ask? 
Well, there are a number of categories and 'boards'
 people following those boards are also involved in the product or niche we choose
 By pinning things in that niche, and broadcasting it to others inside you essentially get a quick way of bringing more people to your website Furthermore, Pinterest is another way you can interlink your social media campaigns. 
With Facebook & Twitter integration pin to their networks in order to leverage your social reach.
In a nutshell, we want to convert traffic from Pinterest to a  landing page, I personally have 20 or more and literally just for that item like (Wedding dresses) 
So I get weddingdressesanddances.com for example which includes the ability to buy the item pinned, in return, leading us to an affiliate sale, ad click or some other form of monetization.
Find a niche aLike Home Decor Art Design DIY Photography etc
Upload about 50 images be sure to SEO and link them also price tag pins using in that category.
Follow 500- people in that niche how you do this is as in the example I did wedding dresses I simply went to a few wedding boards and followed the people following them!!
Upload 200 more  pins into that category(Yes many tools exist so look around)
Traffic from pins to your filled keyword  blog (i.e. weddingdressesanddances.com). EXAMPLE That literally cost me 12 bucks

This website will contain product listings, with direct Amazon (or eBay) affiliate links. The products will usually be same or similar to the pins the user clicked through.

Make a simple opt in opt in form, and exit blocker to capture opt ins.you can stick up Adsense code, sell private ad space, sell goods through drop shipping etc. Pinterest just acts as the funnel through which traffic will arrive at your website.

Refer to the Top Niches choose 1
To get more niche ideas use the Google Keyword Tool
Next we need to find a new domain. Stick your keyword (i.e. sunglasses) into the keyword tool and look at the results.

As you can see you get plenty of hits back to run with Try to find something short, which receives at least 1,000 'EXACT' searches per month,

and has either a .com/.net or a .org version of the domain available.  To register the domain, I use name.com. They are quick and fast.

Now for those of you with Internet experience you can probably get 3 sites up tonight others it may take you 2 weeks the point is don't give up I just gave you a way to earn 30 to 60k a year here. I will not hand it all on a silver platter but I gave you a fishing pole and a lake now get to work!


I wish I had help like his when I was messing around early on!

                                                      Justin Matthew
Partner at IBoom Media www.iboommedia.com

Our company will blast your brand into the next level.

We represent multiple major corporations and they are available for references.

[email protected]

www.ownsocialmedia.com

www.monopolizesocialmedia.com

https://www.facebook.com/MonopolizeSocialMedia

https://plus.google.com/u/0/+JustinMatthewSocialMedia/posts

https://plus.google.com/u/0/+Monopolizesocialmedia/posts