Together with Justin Matthew, I created iBoom Media and we quickly found ourselves managing the social media of several companies. However, we were totally disappointed by the lack of tools available for GROWING a social media following. We wanted NEW EYEBALLS for our clients.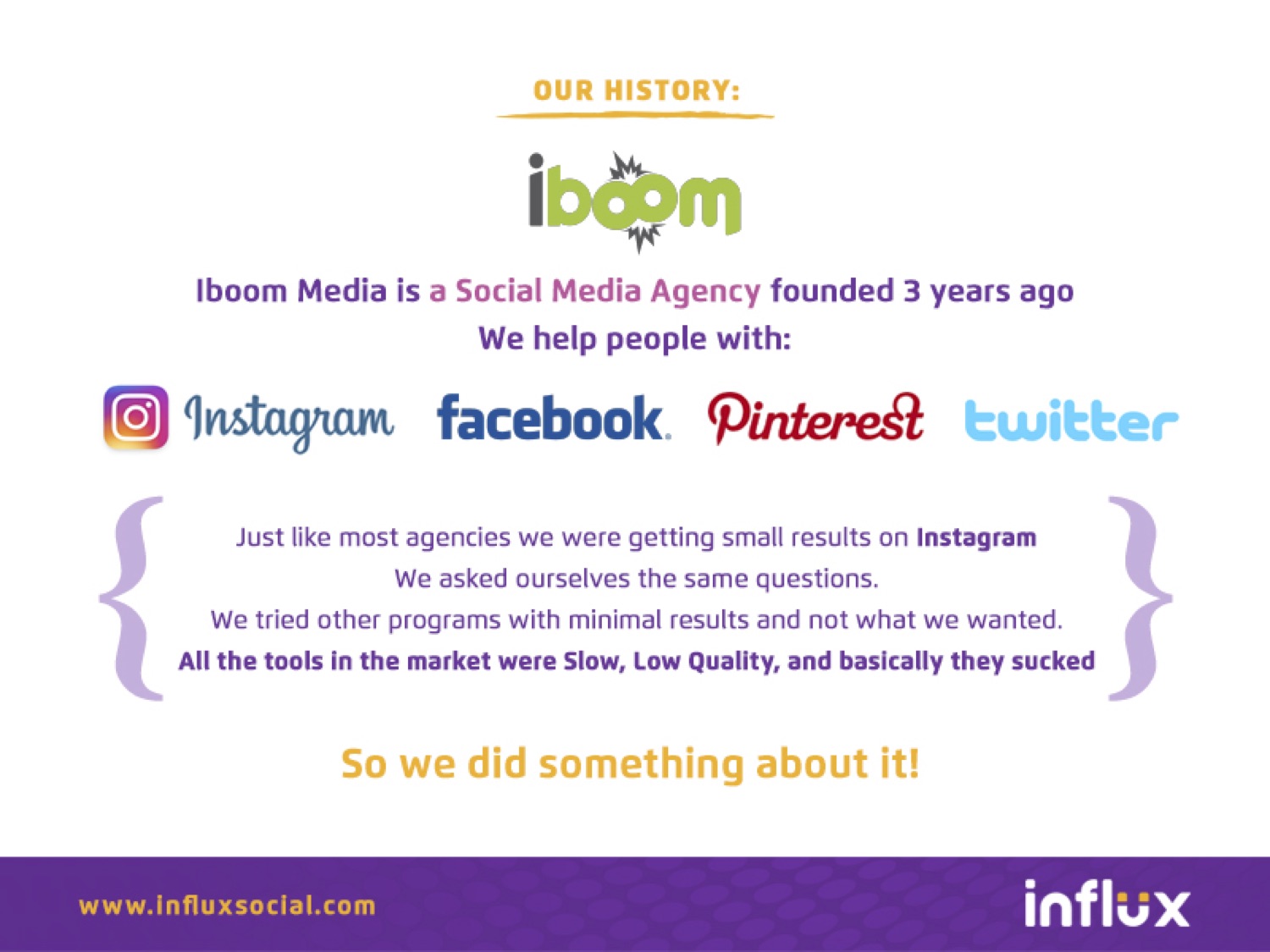 We tried all the existing solutions, but they were hard to use and we saw minimal results. So, we did something about it! We created Influx Social which only attracts the best of the best and gets active, targeted and REAL followers for our clients.  We now have made this available for everyone to use with a great user interface and without charging management fees. Everybody can manage their own accounts, with a tool used by the pros, for less than $1.00 a day.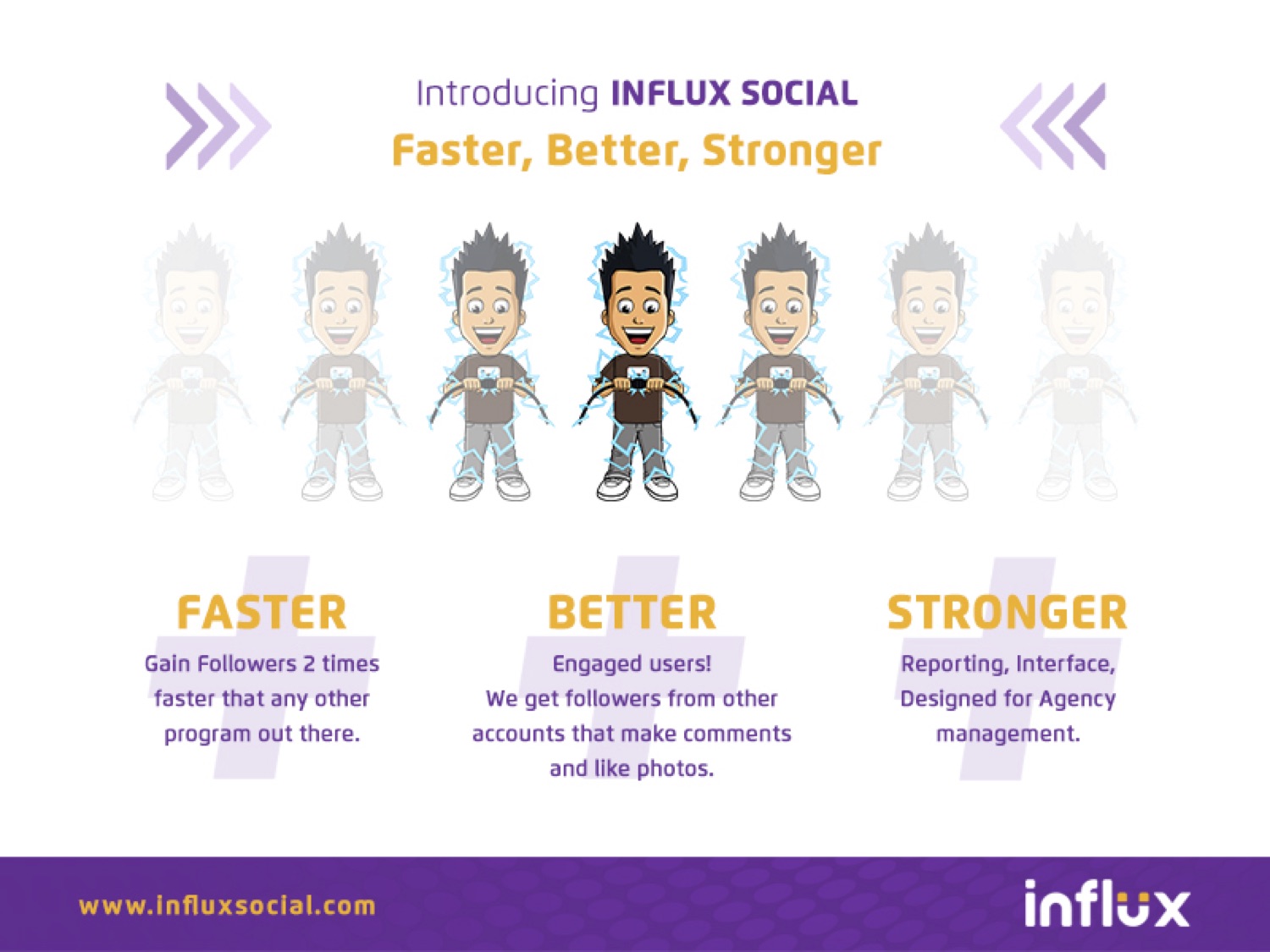 We have had awesome success. We have gotten well over 60,000,000 new followers for the 47,000+ Instagram accounts that have been added on our system! That's more followers than Justin Timberlake, Miley Cyrus, or Katy Perry. The greatest impact for us was the potential value that we were creating with this new service. We're both excited to come to work, an share what we've built with everyone! It gives our customers (individuals, brands, companies, agencies) the opportunity to grow their Instagram accounts with REAL, ACTIVE followers for a fraction of the cost.
LinkedIn has been an awesome source for finding leads and connecting/networking with companies who would benefit from using our program. ProFinder gives us the opportunity to connect with marketing influencers to get the word out to potential customers about what we offer.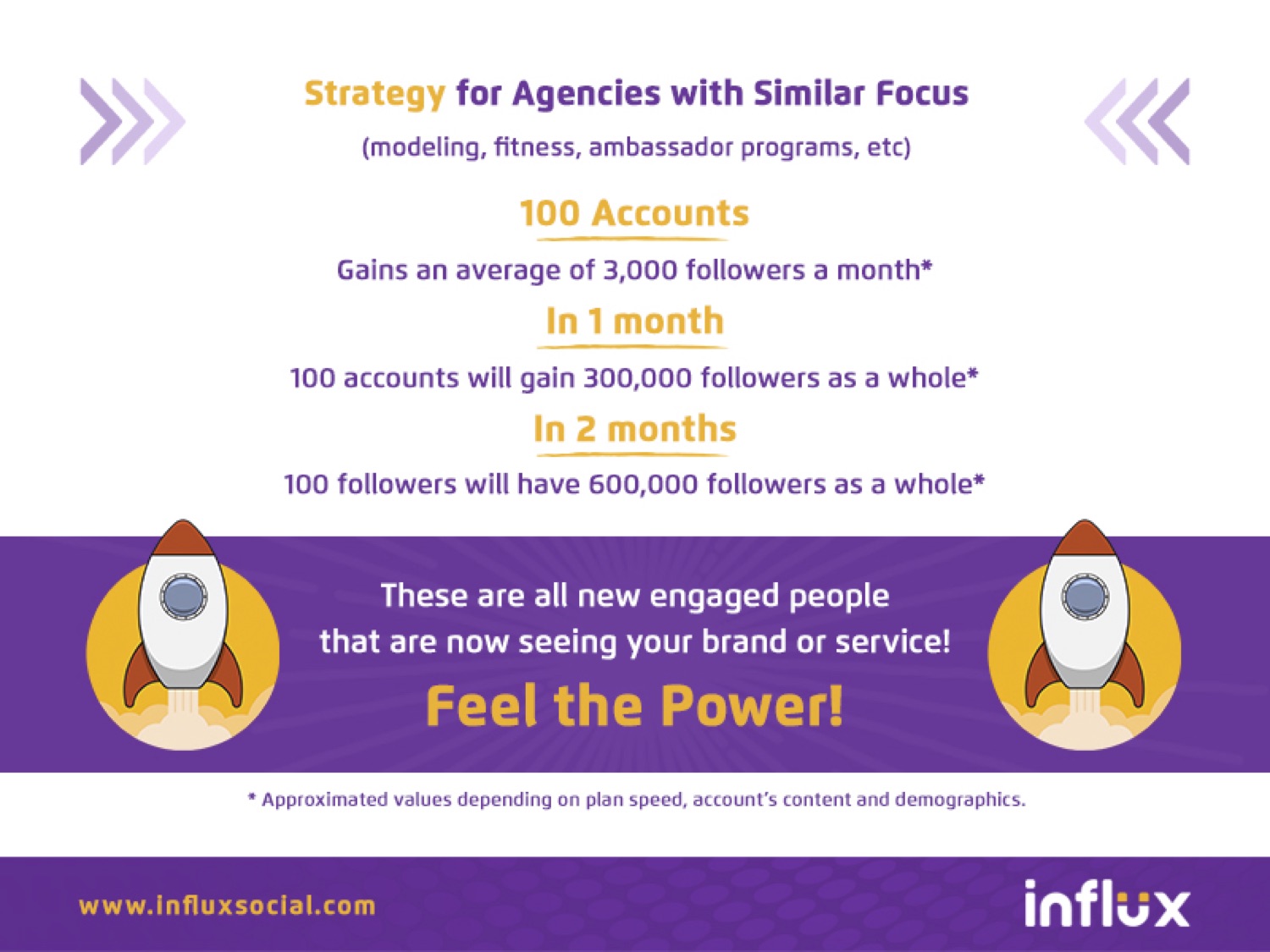 Our product offering has evolved and developed into THE BEST automated tool for growing an Instagram following. We will soon have similar programs for Pinterest and Twitter as well, making us a no brainer tool for everyone wanting to increase their social media influence.
Jeff Gardner