10 Other Ways To Make Money Online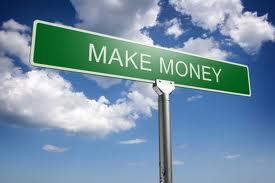 OK so maybe you just are not into fiverr like me that is fine.
I decided to do research for you on other ways to bank.
I believe that there are a lot of real opportunities online to make a few bucks here and there.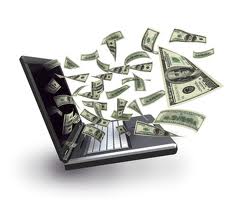 Again no shortcuts to becoming a millionaire, but realistic ways to make a bit of cash quickly.
10 ideas that you can use to get some pocket money easily.
Amazon's version of a "marketplace for work." Find tasks such as testing sites, writing articles, taking surveys, complete them and earn money.
Conduit allows you to create custom toolbars. Every time someone downloads your toolbar, you get paid. Get people to download the toolbar and you'll receive a few dollars each time.
If you're interested in going further than that start selling your family and friend's items for a commission.
Paid Articles
Are you a techie? If you are, join Experts Exchange and answer people's questions on hardware, software, programming and more, to receive rewards.
Make "micromoney" doing "microjobs" on Microworkers. Make money by completing tiny tasks online for people such as signing up for sites, Digging articles or linking to sites.
Student of Fortune is an online tutoring and homework help platform. Students who need help post questions with cash rewards and depending on how well you answer it, you receive the cash. The top tutor has earned over $127,000!
If you've alway been good at Photoshop, 99Designs is the perfect place to cash in on your skills. Enter logo, tshirt, icon, website, print design contests.
This search engine is powered by real people. Each time you respond to someone's search you will be paid a small amount.
Our company will blast your brand into the next level.
We represent multiple major corporations and they are available for references. Justin@OwnSocialMedia.com
www.ownsocialmedia.com
www.monopolizesocialmedia.com
https://www.facebook.com/MonopolizeSocialMedia
https://plus.google.com/u/0/+JustinMatthewSocialMedia/posts
https://plus.google.com/u/0/+Monopolizesocialmedia/posts