10 Tools For SEO (Made 100 Today Adsense)
The 10 best tools for SEO LOOK AT MY VIEWS PHEW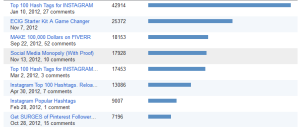 OH I VERY IMPORTANT MILESTONE BEFORE I GET IN DEEPER I AM Now a Published Author and am doing a 10 book series called Social Media Rocket fuel. It will tell book by book how I managed to go from 0 9 months ago in online income 10 15-17000.
Each book/network is critical. I put heart and soul and every method I know in so you all can do the same or better the first is on Google plus which out none of this would be possible. Be sure to check it out you can't find this info online :)CLICK HERE TO LEARN MORE ABOUT ME AND THE BOOK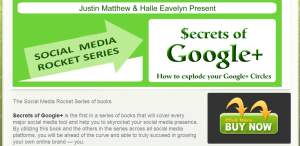 Figured time to share how I went from 1 dollar a month to 100 dollars a day on my blog. here is the pic of the views I have been getting and the twitter impressions above.
Want to get your site to the top of Google?This is what I do…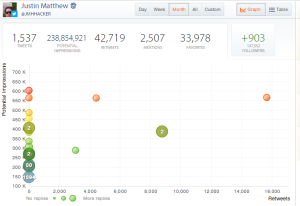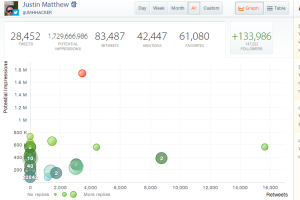 SEO tools can speed up your process allowing you to concentrate on the important tasks. My problem was I tried over 200 tools until I finally found my magic 10!
To help you out, I am giving them to you for free some you have to pay most free Some of them are free , but most offer a free trial so you can check them out and decide if they're right for you.
However, don't go signing up to every tool you see here. First you need to make a SEO plan for your website and decide where you could benefit from some help.
Planning is everything. These tools are here to help you with your campaign, but they won't do it all for you.
"
Do your research
Before you start making any website improvements or building links, first you'll need to do some research. You'll need to determine which keywords you want to target and this will be based primarily on how much traffic and competition keywords have. It's also important to remember that you want relevant keywords that are likely to convert into a sale or a lead. Bigger traffic is not always better!
1. Google AdWords Keyword Tool
Most well-known keyword tool to online marketers, Google's keyword tool enables you to find related keywords to the ones you enter and see how many searches they get per month, both globally and locally to you.
You'll be looking for the keywords with the most searches that are relevant to your website. .
2. KeywordSpy
One of the best ways to discover keywords is by analyzing your competitors'. KeywordSpy provides a one-stop-shop for all manner of keyword research. You can easily spy on what your competitors have been optimizing.
3. Micro Niche Finder
4. Market Samurai
Both Micro Niche Finder and Market Samurai help you find niche and long-tail keyword opportunities. In Micro Niche Finder you can quickly analyze data from lots of different sources and see special keyword scores such as SoC (Strength of Competition) and OCI (Online Commercial Intention). The OCI value will tell you if people are looking to purchase something or are looking for information.
5. SimilarSites
SimilarSites allows you to find websites that are similar to the one you're looking to promote. The search results in Google will allow you to find most of your main competitors, but perhaps some of your competitors are targeting different keywords to the ones you are…
.
6. Google AdWords
If you're promoting a brand new website or a website which hasn't seen much traffic in the past, consider spending some money on Google AdWords so you can test how keywords convert quickly.
7. Google Analytics
Rankings are all very well and good, but remember the end goal, and that's making money! MADE 100 TODAY!! So although we may have the positions, we need to know if they're converting and how much money they're making if doing online payments.
If you are looking to improve your SEO for an existing website you can learn a lot from your Google Analytics. It enables you to pull out keywords that have driven traffic to the website historically, and if goals or ecommerce tracking is set up you'll be able to see which keywords actually convert into sales and leads.
Optimize your site
Optimising your website's content and code. The way you structure your site and the content you place on it helps Google determine what it thinks your site is all about. But there's a lot to check, especially if you have a dynamic site with thousands of pages. You want to make sure keywords are targeted correctly and that there is nothing getting in the way of Google when crawling your website. The following tools can help you out.
8. Xenu Link Sleuth
This amazing free tool crawls your website in a similar way to Google and quickly finds broken links and other problems. Can all your web pages be found? Maybe they're too many clicks away? With Xenu Link Sleuth you'll be able to see a good overview of your website's pages and fix or improve them.
9. Google Webmaster Tools
Again another free tool, Webmaster Tools gives you important feedback about your website from Google itself. You can also configure your website by adding a Google Site Map and setting a preferred domain, and see diagnostics for your website, which include crawl errors and HTML suggestions.
10. Google PageSpeed Tool
The speed of your website can have a big influence on your rankings, so Google has provided this free tool to measure it, and provides lots of great tips on how to improve things too. Some simple tweaks to your website can make all the difference here and you'll be making your website visitors happy too!
Our company will blast your brand into the next level.
We represent multiple major corporations and they are available for references.
[email protected]
www.ownsocialmedia.com
www.monopolizesocialmedia.com
https://www.facebook.com/MonopolizeSocialMedia
https://plus.google.com/u/0/+JustinMatthewSocialMedia/posts
https://plus.google.com/u/0/+Monopolizesocialmedia/posts