A Basic Guide To Building An Energy-Efficient Home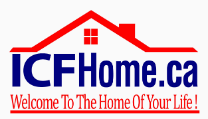 A lot of ambiguities can overwhelm an average person if he/she decides to build an energy-efficient home; there are unclear definitions of green building, varying certification requirements and competing scientific theories that can create substantial confusion and frustration among builders.
Home builders in Ontario know just the right combination of features for your home that will hit the spot of energy-efficiency as well as profitability. There are five basics of energy efficient design and construction that are applicable to all sorts of houses. The coupling of these basics with techniques that lower your utility bills can be rewarding in any sort of economic climate.
The least expensive way to go, as suggested by experienced home builders in Ontario is to design your house for your local climate; each home should be analyzed in the context of its local market, price point and products/systems availability.
Even home builders in Ontario who follow the basics sometimes have to make difficult tradeoffs; it may be a good idea to specify solar panels for energy independence, but if one's budget does not allow for the high premium, it may be a better idea to spend that money on upgraded insulation, good air-sealing etc.
The following five recommendations are the basics for building a 'green' home even within a tight budget. Keep in mind that if you have more finances at your disposal, you have the option to add other important features such as low-energy lighting, good indoor air-quality and water conservation.
Roof
Not only is your roof the first line of defense against external elements, it is critical to the energy performance of your home. This is because most of your energy loss occurs through the roof. Depending on the climate, insulating just below the roof deck (with blow-in foam for instance) is a good option as opposed to the conventional vented roof with a sealed and insulated attic space. Although this might be slightly more expensive to execute, this method can be an easier and a higher-performing one. Some other options include the use of a radiant barrier or rigid foam board sheathing on the roof deck's exterior, which cuts down on heat gain in the attic. Bottom line, if you want your homes to be comfortable as well as energy-efficient, you need to pay particular attention to your roof.
Walls
With respect to your home's energy efficiency, the walls of your house are next in order of importance. Home builders in Ontario that employ energy efficient practices use 6-inch studs spaced at 24 inches on center rather than the usual 4-inch studs spaces 16 inches on center. This up-gradation creates a deeper wall cavity that leaves greater room for insulation and raises the total R-value (a measure of thermal resistance) of the wall system. Irrespective of the climate, completely sealing the wall cavity is the key. Although you can expect any kind of insulation to work as long as it is installed properly, some home builders in Ontario prefer sprayed in insulation (despite the higher cost) such as cellulose or foam.
Air movement
Several home builders in Ontario consider blocking air movement the most important energy move; air leakage, especially random air-movement through cavities in your home, can account for up to 30% or more of your heating and cooling costs. The first step to protection is the use of caulk to seal cracks, joints and gaps, especially at connections and elements penetrating the building envelope. In order to have an airtight, inexpensive building envelope, simply couple this with an air barrier taped at the seams; this can improve performance by up to 20%. However, the efficiency of this barrier is largely determined by how well the shell is sealed and the wrap is installed and taped.
Another approach (although nearly three times the price) is to use spray-foam insulation; it leaves very little to chance. In addition, you walls will be well insulated with an R-value approaching 6/inch. It is possible to achieve the same performance-level with greater reliability using one of the whole-home air sealing and insulation systems that are offered by ICFHome.ca the prime home builders in Ontario.
Insulation
When it comes to insulation, every builder has a preference. Many home builders in Ontario advocate inexpensive batt insulation but skeptics claim the performance of the product depends on its installation. Foam, on the other extreme, completely seals wall cavities and insulates very well. However, foam is often highly unpractical to produce owing to its high cost. For this reason, some home builders in Ontario have adopted a hybrid system that includes batt insulation and good air sealing, as well as rigid foam board on the home exterior as a back-up to stop thermal bridging.
It is important to remember that whichever insulation you choose, it should make full contact (that is, touch on all six sides) of the wall cavity. Your insulation may also exceed local building codes, as these include only minimum requirements that will most likely not result in a truly energy-efficient and high-performance home.
Windows
Insulated, low energy, Energy star windows are a favorite among home builders in Ontario. However, thinking about fenestration in a broader context is important too. Just as important as window performance, is window placement. Unfortunately, this depends on how your subdivisions are planned.
Thoughtful placement can work better to cut down on heat as compared to a low-E coating. You need to ensure that windows that have direct exposure to the sun also have appropriate protection devices or overhangs such as exterior shades or trees. Experienced home builders in Ontario prefer fiberglass windows because of their good looks and durability. Casement windows, for instance, give you a tighter seal when closed; despite their higher cost, they give you more insulated glass and less framing that can cause thermal bridging.

Want to make your dream house a reality?  ICFHome.Ca employs some of the most knowledgeable, qualified and experienced Home builders in Ontario that can provide you with all the resources you need. Rest assured; you are guaranteed efficient service at highly competitive prices so you can build your house just the way you imagined it.

Our company will blast your brand into the next level.
We represent multiple major corporations and they are available for references. [email protected]
www.ownsocialmedia.com
www.monopolizesocialmedia.com
https://www.facebook.com/MonopolizeSocialMedia
https://plus.google.com/u/0/+JustinMatthewSocialMedia/posts
https://plus.google.com/u/0/+Monopolizesocialmedia/posts