Change the Way You Advertise
A true understanding of your niche means a true understanding of what advertising methods work best and knowing precisely where to place your ads to get the most out of them.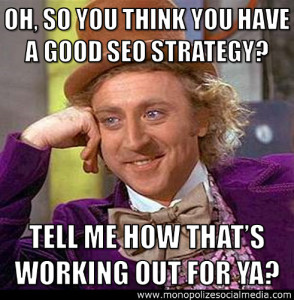 You won't see a good marketer place a banner ad for pizza on a site that promotes weight loss, right? Not unless they like losing money!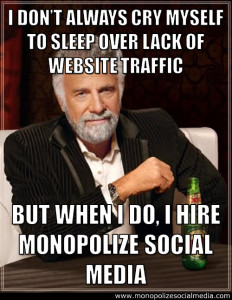 One of the most effective forms of advertising is not only free, but can also have great SEO benefits? I'm not talking about banner ads or expensive radio commercials.
What do you see on a daily basis? What do you see each time you log onto Facebook or Pinterest? What are the most shared items on the Internet?
Memes and eCards are EXTREMELY effective in creating backlinks to your site through a natural sharing process. They're simple. They're free. They're fast. And they work.
1) Follow the familiar template of the meme or eCard.
2) Include your site name if appropriate. Brand recognition is key! You can even include the URL or company logo.
3) Keep your message classy. Some memes and eCards push the limits of political correctness. They can hurt your image just as easily as they can help it.
4) Keep your message consistent. Make it about what you do as a company or how you can help the individual. Be creative and relevant.
5) Put the pictures on your site and make them easy to share. That's a big one!
6) Create a humor board(s) on Pinterest or albums on other networks. Pin your images with your link and your description (more on good description etiquette in a later article).
7) Name your picture appropriately so that it's keyword searchable. Ex) Futurama-Fry-Monopolize-Social-Media.jpg
8) Don't forget about placing them on Facebook, Google +, Twitter, Flicker, Instagram etc.
Making your own eCard is a good alternative since anyone can freely use a small colored rectangle with a picture and a caption. Below are some example memes we put together to give you a better idea.
Our company will blast your brand into the next level.
We represent multiple major corporations and they are available for references.
[email protected]
www.ownsocialmedia.com
www.monopolizesocialmedia.com
https://www.facebook.com/MonopolizeSocialMedia
https://plus.google.com/u/0/+JustinMatthewSocialMedia/posts
https://plus.google.com/u/0/+Monopolizesocialmedia/posts