What is Pinterest & how I got well over 150 Followers in 24hrs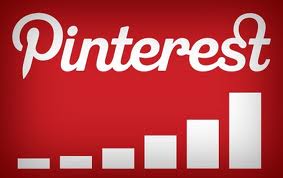 Pinterest is a Virtual Pinboard.
Pinterest lets you organize and share all the beautiful things you find on the web. People use pinboards to plan their weddings, decorate their homes, and organize their favorite recipes.
Best of all, you can browse pinboards created by other people. Browsing pinboards is a fun way to discover new things and get inspiration from people who share your interests. To get started, request an invite from me personally by subscribing to this blog.








Pinterest Now Generates More Referral Traffic Than Twitter: Study
A new study by online sharing tool Shareaholic has found that Pinterest now drives more referral traffic than Twitter. via TechCrunch
Easy Ways To Get More Followers On Pinterest Yes, I am Competitive
How can you gain more followers without resorting to follow me and I'll follow you back…..
Here are tips I have used that are working NOW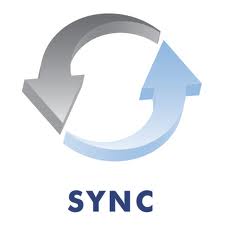 1) Sync your Pinterest account with Twitter and Facebook
It's such an easy process, and once you do it, you'll have access to tons of follower possibilities including the friend messaging/following option that enables you to send out endless Pinterest invites to friends and family, and also find out who is already pinning. Bonus? Easy links will be placed under your Profile for quick access. With Twitter also based on a follow system, showcasing your pins and tweeting them for the world to see will quickly amount to new followers, provided you serve it up right. In short, only tweet and FB your very best pins.
2) Packaging is Everything
Don't resort to boring boards! Be creative when naming your boards and make sure they are browser friendly (read: not too long) and arranged in a way that reads like a delicious story. Think like a marketing genius and brand yourself accordingly. If you want your followers to know you're a die-hard foodie, crafter extraordinaire, or fashion lover, let those boards come first, and if necessary, break up your boards to further your branding. A DIY queen can have several boards for different types of projects and a style maven can separate her wish list from her inspirational street style shots. The key is to provide easy navigation for new followers to breeze through.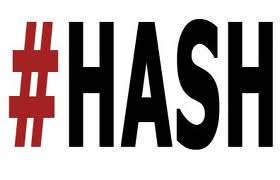 Just as on Twitter, hashtags (#) make it easy for people to access what they are looking form and tagging other Pinterest members with the "@" symbol fosters conversations, creates hype, and — you guessed it — attracts followers. Don't overdo it, though. Save your tagging (again) for the cream of the crop.
It takes a friend to have a friend. Find others who share your interests, follow them, and chances are they will follow you back. If you see a pin that intrigues you, leave a witty or appreciative comment. Commenting on the pins of popular accounts also opens you up to the possibility of gaining a new audience. It's a social media tool, so be social and have fun with it!
Maybe you already have a loyal audience somewhere else. Bring them over to Pinterest with you. In addition to installing a Pinterest button on your blog, and/or plugins for each post, there are other ways you can recruit new followers. Interactive boards or contests that require comments and new pins from people are a great way to engage your audience and attract new readers.
I follow back!
6) Give The People What They Want
Visiting Pinteret's Popular page to see what is trending as well as checking out what's being pinned from your site or blog is a great way to see what's hot. The next step? Give readers
more
of what's popular, as long as it jives with your interests.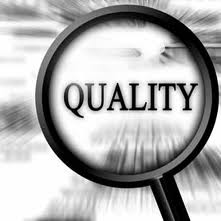 7) Choice Content


Finally, make sure your content is quality. It's a VISUAL space and people are after great images. While repinning is a given, find beautiful pins through image-based sites like Tumblr, Stumbleupon, G+ and blogs filled with eye-candy. Better yet, bust out your camera and let your work go viral. Original pins will have your account listed as the origin, no matter how many times they're pinned, and others will most likely check you out.
8) Arrange a Pin Exchange
While it's considered inappropriate to pin your own content too frequently, you can always team up with other site owners or retailers in your industry to organize a "pin exchange" that allows more of your content to be seeded on to Pinterest without your direct involvement. A group of friends who all sell items on Etsy, for example, could arrange to share each other's content on Pinterest in order to build recognition without appearing too "scammy".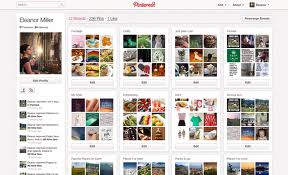 9) Expand Your Boards
It should go without saying, but when you offer plenty of different boards across a wide variety of interests and topics, you're creating more opportunities for people to follow you. While it's a good idea to create boards that are relevant to your website or business, consider creating boards on your personal hobbies and activities as well to reach a larger group of people.


10) Pin Newsworthy Content
If you want to build your number of Pinterest followers, it's important that you be seen as a "thought leader" in your industry – not just someone who repins content from other people. To increase this perception, try to be the first to create pins for news items within your industry. You could even create boards to feature new products that are released in your niche, making you the "go to" pinner serving your field.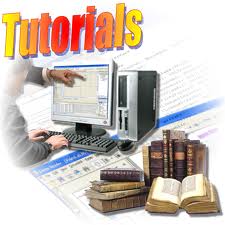 11) Use Pinterest to Create Tutorials
People love tutorials, and the unique visual display of Pinterest makes it ideally suited to create tutorials that other users can follow. As an example, say you run a site that teaches affiliate marketing to website owners. Using Pinterest, you could create a "step-by-step" tutorial board, in which you feature links to different articles from around the web on topics like choosing affiliate products to promote, building traffic to your site and improving conversions. Create tutorials on topics that you know will interest a number of people and you're sure to pick up more followers for your account.




12) Write Searchable Pin Captions
One of the ways that people find new Pinterest users to follow is by searching the site for interesting key phrases in order to uncover new pinned content. If your pins don't appear in these searches, you're losing potential followers that could have subscribed to your boards. For this reason, it's important to integrate relevant keywords into your pin captions. Don't simply stuff your pins full of meaningless keywords, but at the same time, don't use basic captions like, "So funny!" that don't give Pinterest users or the site's search engine any information about what's going on in your pins.




I hope to see you HERE JOIN ME NOW!! Justin Matthew


Our company will blast your brand into the next level.
We represent multiple major corporations and they are available for references.
[email protected]
www.ownsocialmedia.com
www.monopolizesocialmedia.com
https://www.facebook.com/MonopolizeSocialMedia
https://plus.google.com/u/0/+JustinMatthewSocialMedia/posts
https://plus.google.com/u/0/+Monopolizesocialmedia/posts