How to go Viral On Pinterest
Currently I just passed 9,000 followers and average 550 repins per day
Follow other users you find interesting
If you see someone pin something that you find interesting then start following them – or the board they pinned to. You can follow individual boards rather than entire accounts so you can avoid unnecessary Pins.
That means if you follow someone – or someone's Board, they get that email notification. A high proportion of people will follow you back. Or they'll click through to your profile where they could re-pin some of your pins. THAT WHY ITS IMPORTANT TO HAVE CONTENT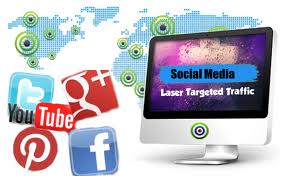 You can also use the Pinterest search to find and follow others in your local community by searching the city, zip-code, etc… Look for images you can re-pin from local users.


Add a "Follow Us On Pinterest" button to your Website or Blog
You can find these buttons on the Pinterest Goodies page Add them to your blog sidebar to get a few extra followers each day. As Pinterest becomes more and more popular this button will become more effective.
JOIN ME ON PINTEREST
THIS IS WHAT I DO ALL DAY

Re-pin Other People's Pins
When you re-pin someone's pin, they get an email notification it is the same as if you followed them so it keeps your following number down yet you gain followers. The chances are, they will click on your name which will take them to your profile where they could start following you, browse through your boards and click through to your site, or Re-pin some of your Pins.


"Like" Pins from Other People JOIN ME ON PINTEREST
If you want to show your appreciation for a Pin, but you don't have aboard to re-pin it to, you can LIKE a pin. When you do, the original pinner will get a notification. Again, they may click through to your profile where they start following you or re-pin some of your stuff.

One of the most negelected features PLEASE Be Sure to Comment on people's Pins
This is a very effective way to build a following. If you see a pin where you can add an intelligent comment, then do so. It's a much more personal way to start building relationships on Pinterest you know why NO ONE DOES IT!!

Get your Pins Re-pinned by Other Users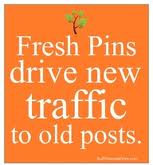 The best way to increase your exposure and your following is to get your original Pins repined far and wide.
When someone re-pins one of your Pins it goes out to their followers, but it includes clickable links back to your profile and the board you originally Pinned it to.
The more Re-pins you get, the more exposure your profile and board will get and the more followers you'll attract. Therefore Pinning really high quality images is the key to getting more followers, more re-pins and therefore more traffic.
THAT is why I started the AMAZING PHOTOS BOARD which is a viral board now.


JOIN ME ON PINTEREST
COMBINE Your Existing Social Networks
One of the fastest and easiest ways to get more Pinterest followers is by tying your account to your existing Facebook and Twitter profiles. Doing so (and setting up your permissions correctly) means that every new item you pin will be displayed to your followers on these networks. Since you already have established connections with subscribers on these sites, you'll find that many of them elect to follow your Pinterest profile naturally. Now is there such thing as over promotion???? HELL NO ARE WE DOING THIS TO GET A HAPPY MEAL OR MAKE A LIVING?? You tell me if I am wrong then go get your chicken nuggets.


Make it Easy to Pin Your Content
Integrating Pinterest buttons into your blog posts, product pages and other areas of your site can help boost the number of times your content is pinned and lead to new followers for your profile THATS WHY I DID THAT LAST NIGHT!. Pinterest is still new having these buttons in place provides a visual reminder for people to subscribe to your profile and engage with your content on this new site.

Pin Regularly or don't at all
As with any social media site, determining how often to pin new content involves finding the ideal balance between posting so little that there's no value in following your profile and posting so often that people get annoyed with your constant updates.
JOIN ME ON PINTEREST Name your Pin-boards Accordingly
I keep it simple Science and Nature Travel Everything Wedding Home Decor why complcate it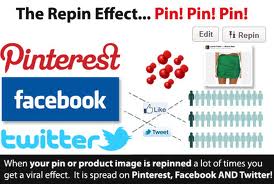 Giving each board on your Pinterest profile a unique, but understandable, name is a crucial part of attracting new followers. Since many subscribers elect to only follow the boards that are most relevant to them, it's important that your board names make it immediately apparent what each of your boards are about. Also, use researched keywords in the board titles.

Create Your Own Pins
If you only ever re-pin content from others, you aren't bringing anything new to the table, which gives Pinterest users even less of an incentive to follow you. Instead, create your own new pins based on content you find on other social networking sites or from resources you're familiar with that haven't yet been featured extensively on Pinterest.
JOIN ME ON PINTEREST Follow Other Pinners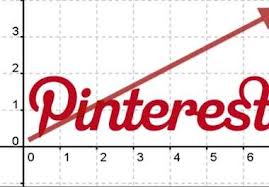 On Pinterest (just like on Twitter, Facebook, and Google+), following other users (especially power users with thousands and thousands of unique subscribers) is a great way to get your content noticed and spread across a much larger network of people.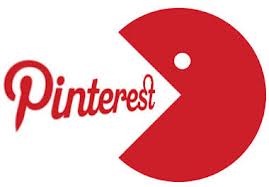 To find other pinners to follow, search for a few of your industry's general keyword phrases on Pinterest and take note of the users that appear to publish the most content and have the most followers. Follow these users yourself and re-pin some of their content – many will return the favor by following you back and sharing your pins with their networks!

Set-up a Pin ExchangeJOIN ME ON PINTEREST
While it's considered inappropriate to pin your own content too frequently, you can always team up with other site owners, friends or retailers in your industry to organize a "pin exchange" that allows more of your content to be seeded on to Pinterest without your direct involvement.
Greatly Expand Your Pin-boards
It should go without saying, but when you offer plenty of different boards across a wide variety of interests and topics, you're creating more opportunities for people to follow you. While it's a good idea to create boards that are relevant to your website or business, consider creating boards on your personal hobbies and activities as well to reach a larger group of people.
Pin "Breaking News" Type Content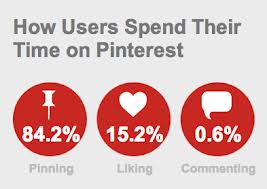 As mentioned previously, if you want to build your number of Pinterest followers, it's important that you be seen as a "thought leader" in your industry – not just someone who re-pins content from other people. To increase this perception, try to be the first to create pins for news items within your industry.
You could even create boards to feature new products / services that are released locally or in your industry, making you the "go to" pinner serving your field.

Write Keywords that count
One of the ways that people find new Pinterest users to follow is by searching the site for interesting key words or phrase. If your pins don't appear in these searches, you're losing potential followers that could have subscribed to your boards.
Don't simply stuff your pins full of meaningless keywords, but at the same time, don't use basic captions like, "So funny!" that don't give Pinterest users or the site's search engine any information about what's going on in your pins. Look you pin a photo from your blog post I am tagging it #pinteresttips #jmhhacker #traffic etc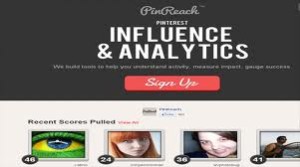 Make Sure the Pictures You Pin are of Great Quality
Pinterest isa visually-focused site, the quality of the images you use in your pins will go a long way towards attracting new followers. If the Pinterest bookmarklet doesn't automatically capture an attractive image (or, if there are no good images used on the source content page in the first place), manually create the pin on your own using a high quality, visually appealing picture from iStock. YES ISTOCK GO THERE TO GET FREE PHOTOS TO PIN AND USE> Hope I helped again Justin
Our company will blast your brand into the next level.
We represent multiple major corporations and they are available for references.
[email protected]
www.ownsocialmedia.com
www.monopolizesocialmedia.com
https://www.facebook.com/MonopolizeSocialMedia
https://plus.google.com/u/0/+JustinMatthewSocialMedia/posts
https://plus.google.com/u/0/+Monopolizesocialmedia/posts