Welcome, justin.
You're looking at Klout's new Squad page. This is where you can shape the future of your favorite brands, and get Perk'd for it!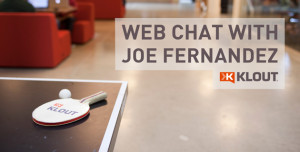 Klout's Top 10 influencers get to chat with Klout CEO Joe Fernandez.
Our company will blast your brand into the next level.
We represent multiple major corporations and they are available for references.
[email protected]
www.ownsocialmedia.com
www.monopolizesocialmedia.com
https://www.facebook.com/MonopolizeSocialMedia
https://plus.google.com/u/0/+JustinMatthewSocialMedia/posts
https://plus.google.com/u/0/+Monopolizesocialmedia/posts