Quickie Guide to Google+
Social media has taken over FACE IT. Facebook accounts for 10% of all internet traffic worldwide, which is a massive amount for a single site. Google at Mountain View in California set out to create their social media platform to rival Facebook. The result of their hard work is Google+.I will try to help you get started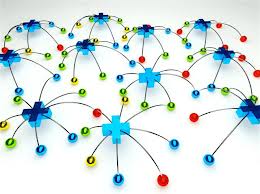 Why do we use Social Media Sites
SIMPLE easy communication among large groups of people. Google+ users can build up a network of friends by adding other Google+ users to their 'circles'. Users can post status updates for their friends to see, they can chat with their friends, they can share photographs, send messages, and more.
Friend management is better with Google+ due to Google's 'circle' concept. Friends can be grouped into a group known as a circle, and circles can be interacted with individually. For example, a circle could be created specifically for friends who are interested in football and status messages related to football would only be viewable by friends in the football circle.
Arguably the biggest advantage of Google+ is its integration with Google's services and its ease of sharing content among groups of friends.
How Google+ Can Increase Traffic
Google+ can influence the amount of traffic a website gets in two ways.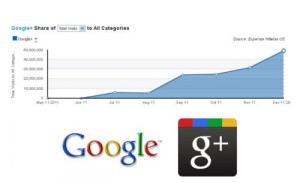 Websites now feature 'share on Google+' buttons Like Facebook's 'like' button.
Google+ can also affect the position of a website in Google's search engine results.
social signals such as the amount of Google+ shares are being measured to decide the quality of a website. In Google's eyes, if a site has been shared a many times on Google+, it is more likely that it is a high quality site, which indicates to Google that it deserves a higher ranking on the search engine results pages.That is why I have 4 business pages that rank incredibly high 3500 2000 1200 and 1000 pluses each.
Google also shows websites that have been shared by friends at the top of the Google search engine results when searching for topics related to the website..
How Google+ can be integrated
Easy to integrate Google+ functionality into blogger Simply performing a quick search for 'Google+' on theBlogger plugins page will yield dozens of results with links to plugins that can add easily add Google+ features.
The most important plugin to install is a Google+ share widget. Everyone can easily share a link to the site with their Google+ friends with just a single click.
It's also important to set up a Google+ account for each blogger site. That way, Google+ users will be able to add the site's Google+ account as a friend and they will be updated of any new content added to the site through their Google+ feed. This can greatly increase the amount of repeat visitors to a site, while also helping to foster a community on Google+ based around the site.
Useful Google+ Plugins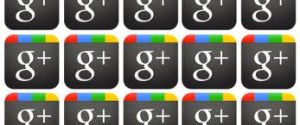 Google Plus Authorship – a simple way to link your blog with your Google+ persona. Doing this will make your Google+ profile display in Google search results alongside the articles you have written.
Google Plus One Button – a simple way to add Googles +1 buttons throughout your website, allowing people to easily like and share your content on the Google social network.

Conclusion
Google+, has had a slow start – but it can only grow. Google adding new functionality very quickly – and active user numbers are slowly growing. The fact that Google+ interactions have an influence on search rankings means that it's well worth websites setting up Google+ pages sooner rather than later.
I have had some blog posts get upwards of 50,000 views due to google plus. Also 20 or so in the 20,000 range. Justin Matthew
Our company will blast your brand into the next level.
We represent multiple major corporations and they are available for references.
[email protected]
www.ownsocialmedia.com
www.monopolizesocialmedia.com
https://www.facebook.com/MonopolizeSocialMedia
https://plus.google.com/u/0/+JustinMatthewSocialMedia/posts
https://plus.google.com/u/0/+Monopolizesocialmedia/posts