MY GPLUS EBOOK RANKED 480 in the WORLD https://fiverr.com/jmhhacker
Basics of Google Plus & Tips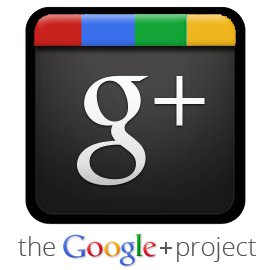 The first thing to do is create an impressive profile that wills viewers to follow you. Google Plus profile options give multiple ways for you to hand craft who YOU ARE and relate your personal brand. Remember your profile may very well dictate your rep on G plus, spend time on it.
Create a mini-portfolio or use your "Scrapbook" Enter Edit Profile mode click the header area to manage images directly.
Add all your links to your services and contact pages, Google Plus is full of industry professionals and adding these links will make them visible in search results!
OH I VERY IMPORTANT MILESTONE BEFORE I GET IN DEEPER I AM Now a Published Author and am doing a 10 book series called Social Media Rocket fuel. It will tell book by book how I managed to go from 0 9 months ago in online income 10 15-17000.
Each book/network is critical. I put heart and soul and every method I know in so you all can do the same or better the first is on Google plus which out none of this would be possible. Be sure to check it out you can't find this info online :)CLICK HERE TO LEARN MORE ABOUT ME AND THE BOOK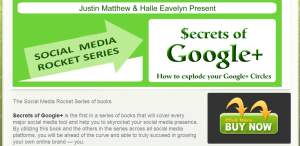 YOU WANT IT ALL 100k this info made me buy it for 19.00
Create a set of circles to your interests. Think of these as RSS feeds of people you find the most
interesting. Your following can grow quickly, making it more of a chore to manage your stream
and keep up with everything so this will keep you from getting swamped. Drag these to
the beginning of the list so they show up first in the stream list on the Home page.
Publishing content to specific circles will help target certain audiences, try to post more of your content publicly.
Public content helps new people to follow you, and lets G + know you are alive!
It will also show up on Google+ services you add your profile to, plugins you install on your website, all increasing your ranking.
Now that you've gotten the hang of Google Plus and are generating content and gaining a
following it is time to promote YOUR profile.
The default profile URL is long and ugly, use an URL shortner. If you don't it will look like this
https://plus.google.com/u/0/113204619907190737614/posts
Extensions
Google+ add-ons are available for Firefox and Google Chrome that make Google+ much more
A couple ideas include the Facebook and Twitter feed extensions. Go search, see which ones fit you and your online life.
That's all for now just some basics in case we have newcomers.
Our company will blast your brand into the next level.
We represent multiple major corporations and they are available for references.
[email protected]
www.ownsocialmedia.com
www.monopolizesocialmedia.com
https://www.facebook.com/MonopolizeSocialMedia
https://plus.google.com/u/0/+JustinMatthewSocialMedia/posts
https://plus.google.com/u/0/+Monopolizesocialmedia/posts