Vine/Twitter Pinterest Google+ OH MY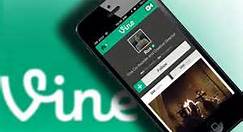 One individual example the strength of Pinterest Google+ and Twitter as it turned out the network with the least followers brought in more traffic followed by the second least and then the most with the least I prove it here. It is my professional opinion to focus on Pinterest and Google Plus. Read on why I have evidence
The Monopolize Social Media Blog blog team covers — SEO, blogging, social media, lead generation, email marketing, lead nurturing & management, analytics most importantly we build social networks for businesses worldwide. We try to keep you informed on what is going on out there what is working and where to be.

THIS BLOG GETS 30,000 views a day to promote your content on it for 5 bucks order my micro service on fiverr 5 bucks to promote on viral blog via fiverr

Look we all know about FB let's leave them out today.

All I can relay is the data out here and the results I am getting and you make up your own minds…
OK For example My Pinterest 14,000 followers drives more traffic then 140,000 thousand on twitter

.

Shooting videos can stress marketers out sometimes… equipment, How do I work this?!! Write a script? Does it look blurry?).
So I decided to help you out and tell you what is working!
Vine Pinterest Google+ OH MY
OK another exampe of SEO power one of my 40 business pages on gplus The Powr of Google+ business page
What is the purpose here?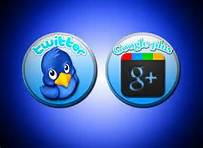 With only six seconds you have to be ON POINT before you start filming. That means you have one point you're trying to get across. Just because it's a short video doesn't mean you're exempt from hammering this out; in fact, it makes it even more critical to go through this exercise.
Provide video context in the body copy of the tweet.

Use sound -.

in one sentence, what you hope a viewer will take away from the video.

KEEP IT SIMPLE
Don't try to turn 6 seconds into 6 minutes
JUST GO TO YOUTUBE!

.My google+ drives 5 times the traffic of my twitter with 22,100 followers and has GREAT SEO value and fantatsic business pages
My personal Profile On Gplus
THIS BLOG GETS 30,000 views a day to promote your content on it for 5 bucks order my micro service on fiverr 5 bucks to promote on viral blog via fiverr
Don't be private with Vine
Vine is public to everyone who wants to watch the videos, and they can share the Vine video on other social media platforms and send the videos around to other groups. That means it's important your videos are appropriate for anyone to consume, even if they can't really "use" the information in them.


OH IT IS NEW I BETTER USE IT…
My clients are always asking Justin we should be on VINE right NOW!! I say hold on there as of now we want to be on Pinterest after the latest report if Pinterest is catching Twitter in traffic
Monopolize Social Media Blog

THIS BLOG GETS 30,000 views a day to promote your content on it for 5 bucks order my micro service on fiverr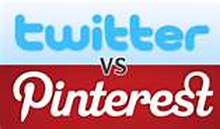 A study reveals that about 67 percent of people in America are on Facebook, 16 percent are on Twitter and an estimated 15 percent use Pinterest. But 80 percent more of those people on Pinterest actually buy something so really it isn't really close.
For huge events like the Super Bowl, Twitter was the venue for users to express their happiness and vent their frustration. But even with that popularity, Facebook still reigns supreme.
Just last August 2012, an estimated 12 percent of users were on Pinterest — indicating substantial growth according to the most recent study.
While still in third place, there has already been talk of Pinterest possibly becoming the most popular social network of them all reports have come in from some companies even bloggers that there sales or traffic has increased 10 fold since they started focusing on the network meanwhile never seeing any increase from twitter.
"According to statistics released by ComScore , Pinterest has more than 10 million monthly unique visitors and is now the third most popular social networking site behind Facebook and Twitter.
"With these staggering numbers, it looks like Pinterest could be on track to become the next social media giant," Forbes reported. It is no doubt Pinterest will pass twitter if not already and the users open their wallets..
Landing in fourth place was popular photo social network Instagram.
OK same blog post on twitter to 140k got retweeting 7 times maybe got 100 views
The exact Tweet
My personal twitter which reaches 60,million impressions brings in 10 times less then 14k Pinterest followers and 6 times less then google plus yet has 10 times and 7 times the followers
Personal Twitter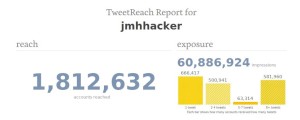 Now lucky for me and my clients I hopped on Pinterest when it was 98 percent women and starting pinning like a madman I know have over 50,000 reins and 15,000 followers and my clients have thousands as well. If you haven't tried to gain followers on Pinterest lately good luck it is tough. My focus is there and Google Plus. The natural SEO value and the business pages I can create are invaluable to me. If not for google plus all the massive success I have fun online may not be here. I use a combination of Pinterest and Google pls to index faster then you can refresh your browser. My personal blog traffic has gone up 10 fold from the use of Pinterest from 3000 views a day to 30,000 NO DOUBT from Pinterest and Google Plus not twitter. I have actually posted to gplus refreshed the article and see 400 quick views. make a few pins refresh and see a few hundred views make 3 tweets refresh and I have the most followers on twitter and get 60 views not even close.. I also noticed the other day I wrote an article that hit the whats hot page on gplus it got 4,000 views in 1 hr. I then pinned it to my blog pinboard where it was repinned 19 times and got another 1000. After that tweeted it and got 60. Proof is in the pudding for me. That simple.
For January 2012 comScore reported the site had 11.7 million unique U.S. visitors, making it the fastest site ever to break through the 10 million unique visitor mark.[15] comScore recorded a unique users moving average growth of 85% from mid-January to mid-February and a 17% growth from mid-February to mid-March.[46]
Much of the service's early user base consisted of infrequent contributors. The site's user growth, which slowed in March 2012, could pick up as the site's user base solidifies around dedicated users according to a comScore representative.[47] In August 2012, Pinterest overtook competing micro-blogging site Tumblr for the first time in terms of unique monthly visitors, clocking in at just under 25 million.[48]
I made this post 5 days ago posted it to gplus twitter and Pinterest.
results are as follows

Hit what hot page on gplus 4,000 views
POST EVIDENCE WHATS HOT PAGE



Vine certainly does not have a chance put things into priority. Don;t fall for something just because it is new. If that was the case I would have 742 networks.

Businesses want to jump on the latest social media trend without thinking through whether or not it makes sense for their business. Before you start taking the time to dedicate your company to using Vine, think about whether or not it's worth it to you company.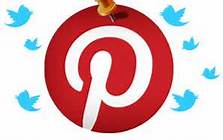 Take a look at some of the other companies using Vine and see if you think your company will find the same success as they have. It isn't worth incorporating a new social media feature into the already cluttered mix just for the sake of saying your company uses it. I think we've all seen personal users and marketers alike uploading videos of total nonsense just to say, "Hey! Look! I'm using Vine!" Avoid this, and remember that it's important to have a purpose for the content you're putting out there.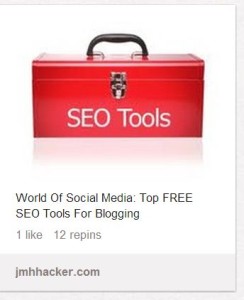 SAME BLOG POST ON PINTEREST 12 reoins
Led to 400 fast views probably 2000 overall

Vine Pinterest Google+ OH MY
It is never easy to measure if a new network is working for you so to find out if Vine is right for you, I'd recommend after running a few experiments in which you post videos, evaluate their effectiveness,, you find that Vine isn't doing anything for you … stop. And of course, if you're simply using Vine because it's the hot new thing and your videos aren't communicating anything of value … well, stop that, too!
What seems to be working with Vine
Now that we know what to avoid, let's get into some actionable advice you can apply right now to your Vine marketing. Here's what seems to work really well for marketers using Vine.

THIS BLOG GETS 30,000 views a day to promote your content on it for 5 bucks order my micro service on fiverr 5 bucks to promote on viral blog via fiverr
Give your viewers a litter taste
When you have six seconds to show your audience something about your company, it better be worth it. For companies about to launch a new product, service, or piece of content, this could be a great opportunity to give the public a sneak preview of what you're releasing without giving away the farm, so to speak.

Monopolize Social Media Blog
Monopolize Social Media Blog Focused on the visual — a hot bod — which is easier to process quickly.injects a little humor into the thing, using sticky notes to slowly unveil the man's chiseled chest, and stopping before the whole image is unveiled.
No matter what industry you're in, there's an opportunity for you to give a sneak peak into the great stuff you're working on behind the scenes. It helps build anticipation, and you might find showing people instead of telling them builds a greater sense of excitement.
Humanize Your Brand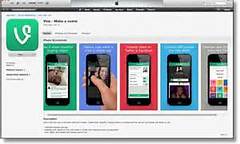 I see most companies not come across SOCIAL on social media so try it sometime! if you can find a way to make your brand sound more human, that's a big win. And as it turns out, seeing people via pictures and video is a great way to achieve this humanizing effect!
Vine provides a way to to do this by featuring snapshots of your company's employees, whether at work or at play.

THIS BLOG GETS 30,000 views a day to promote your content on it for 5 bucks order my micro service on fiverr 5 bucks to promote on viral blog via fiverr


Vine Pinterest Google+ OH MY
New Product
For businesses always launching new product = Vine can be a great way to show these off. Even though some people may need to see more information than what you can share in six seconds, the shortened version can often be the reminder they need that something new is available, and they should go learn more.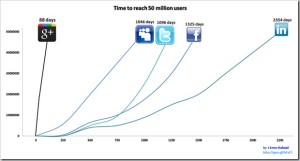 THIS BLOG GETS 30,000 views a day to promote your content on it for 5 bucks order my micro service on fiverr
Google Plus has already become the fastest growing social network, by reaching 50 million registered users in 88 days! It took Myspace 1,046 days to reach these many users, Twitter 1,096 days, Facebook 1,325 days and LinkedIn 2,354 days… Google Plus benefits from the fact that everyone knows what a social network is at this point, and the reach of Google.com
What will it take for Google Plus to disrupt Facebook and Twitter? Five things that could make Google Plus the social network of the future:
1. Repeat Users – How many users are going back to Google Plus and using the social network, over and over again! This is the most crucial metric! Over here, Facebook excels, and also Twitter.
2. Engagement – Amount of good time spent on Google Plus! Are users spending time? How much time? The more time users spend on Google Plus, the more engaged the social network will become…
3. Invitations – Are users inviting their friends to join? Are their friends joining? More sent invitations, more new joins, more new sent invitations from new users… this is how social networks go viral!
4. Everywhere – Can Google Plus plant their flag everywhere as Facebook has done? Google Plus on websites, email signatures, search, major media sites, company sites and more…
5. X factor – The unknown variable that will make users everywhere want to join Google Plus and try it out… and check it out… and come back for more… what is that "I Love IT" X Factor?
AMAZING STATS for those people that say gplus is a ghost town…
there are over 90 million Google+ users
, well over double from a
quarter ago . Engagement on + is also growing tremendously + users are very engaged with my services and client pages.
Over 60% of them engage daily and over 80% weekly
. For example offered small micro social media services online. I was one of a million others on fiverr.com. What I had that they did not was a large gplus network. I set up fiverr business pages that became the largest in the world. I tehn simply posted my services on gplus every week and within 2 mnths was making 2500 a week off these methods. It isn't that I was offering miracles it is that I simply got those services in front of more eyeballs.
Google Plus : Can it disrupt the mother of all social networks and social media? Is it safe to say that it is a two horse race now between Facebook and Google+? The growth trajectory of Google+ above must have everyone on the right worried…for now!
THIS BLOG GETS 30,000 views a day to promote your content on it for 5 bucks order my micro service on fiverr 5 bucks to promote on viral blog via fiverr

As you can see, Tech. used the Vine feature to demo their new iPad app — and the super cool cover that comes with it! This is a great application of Vine, because when it comes to apps, people want to get a quick idea about what the app does and why it might be useful for them. Hence, using Vine to quickly (as if there's any other way) showcase what their app does is an excellent way to promote more downloads.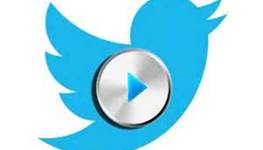 Remember, you probably can't demo everything in six seconds, but you can highlight the one, two, or three features that are the coolest, and will get people interested in learning more.
Have Fun With Audio
Sound can add a lot to your Vine videos by lending some clarity to what's going on in the video, highlighting your company's message, or even giving your company's executives a chance to address the social media community.

THIS BLOG GETS 30,000 views a day to promote your content on it for 5 bucks order my micro service on fiverr 5 bucks to promote on viral blog via fiverr


Even if you aren't looking to have your Vine videos be funny, sound is a great tool to use. If you're showing a demo, it always helps for someone to explain something. If you are giving a tour around your company, it is helpful to give a fun fact of your office. And you know what? A little background music never hurt anybody! It might even help you establish the right tone, so you can get your message across even easier in that short time span.
Introduce Your Followers to Your Company
Vine's an excellent way to tell people who you are. Use Vine video to give people an idea of what you represent. Take advantage of Vine video by introducing fans or customers to new products or the owner even a new logo

Any company can use Vine to showcase their company A warehouse tour, interviewing employees viewers will appreciate the chance to get to know you a bit better.
Our company will blast your brand into the next level.
We represent multiple major corporations and they are available for references.
[email protected]
www.ownsocialmedia.com
www.monopolizesocialmedia.com
https://www.facebook.com/MonopolizeSocialMedia
https://plus.google.com/u/0/+JustinMatthewSocialMedia/posts
https://plus.google.com/u/0/+Monopolizesocialmedia/posts