Get Thousands Of Followers All For Free if You Want.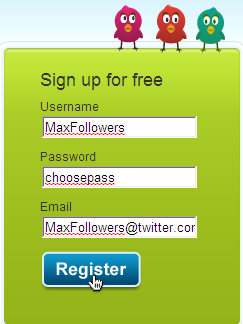 When you look at the profile of a member of twitter, if you see
the rate Following/Followers is 100,000 to 300 you'll probably think that person is a Guru!? They have a very
small number they follow but have a ton of followers This brings the benefits to you, everyone will think that, you are an expert in your field, and many people listen to your tweets and follow you.
WELL YOU CAN DO IT AND I AM GOING TO SHOW YOU.


TWIENDS
Use Twiends to Get More Twitter Followers For Free!
It's a free twitter app that can be used to build your twitter followers. The service is completely free to use (unless you buy credits) and works effectively allowing users to still follow you even if you run out of credits to hand out. Twiends.com is a site to grow your Twitter followers by getting people to follow you in exchange for credits. (get More credits – get More Twitter Followers). You can choose the amount of credits you offer for a follow and these can be bought or earned for competing various tasks, such as following someone, signing up for their mailing list, or simply blogging about it.You can even highlight yourself to people with common interests in your country. JOIN HERE

After complete information and click Register button Then a registration window will appear asking you continue:
As soon as the registration is complete you have 50 points (Bonus). Click
Sign in with Twitter
to Allow Twiends.com connect to your Twitter account: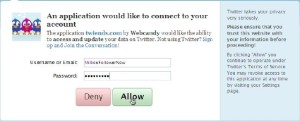 Ok, When you connect to Twitter successful start earning credits in the following ways:
1. Follow Featured users :
2. And get
free seeds or credits
everyday:
My experience, everything set to default, every day you press the
See More
button and Following until there are no credits to get or not allowed following by Twitter. Just a week, you may have Thousands of Followers–
All members in this site are real people, but they are all people who are driven by their own, selfish goal to increase their own numbers (More Twitter Followers). Each and every person is there to promote their own stuff and if that means that they must blindly follow thousands of people, then so be it.
Our company will blast your brand into the next level.
We represent multiple major corporations and they are available for references.
[email protected]
www.ownsocialmedia.com
www.monopolizesocialmedia.com
https://www.facebook.com/MonopolizeSocialMedia
https://plus.google.com/u/0/+JustinMatthewSocialMedia/posts
https://plus.google.com/u/0/+Monopolizesocialmedia/posts