Mind Sparke Brain Fitness Pro
Increase memory, attention and focus power with Mind Sparke.

Staying alert all day is not something everyone can do, as we multi-task all the time and our attention gets constantly diverted. In a fast paced society, we are often overworked and under-rested. These factors can cause anyone to lose focus easily, have short attention span and have shorter memory.
Besides working adults, adolescents and students may also suffer from lower brain power. There are many students who find that they are unable to concentrate or pay attention in class for a long period of time as they are often easily distracted. And as we age, we may also often suffer from memory loss and become more forgetful.
How Mind Sparke Brain Fitness Pro Can Help You?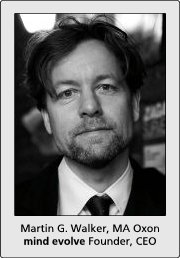 Creator, Martin G. Walker manifested this brain training program based on the ground breaking study led by Susanne M. Jaeggi, which found that specific training of the working memory can improve
fluid intelligence
– the ability to reason, learn and problem solve.
Mind Sparke Brain Fitness Pro gives you 19 days to improve your brain, whereby you will train for 30 minutes each day, and then you can reduce your training to as little as 1 to 3 times a week.
By the end of the first week, you should notice a dramatic increase in focus and a marked improvement in your short term or working memory.
Basically, this is a
brain training program
that can help anyone to enhance their fluid intelligence. It has been proven to help individuals improve their reasoning and problem-solving skills, and allowing one to become more mentally agile and sharp. Closely related to professional and educational success, especially in complex and demanding environments, Brain Fitness Pro helps you to reach your full potential of achieving and increased fluid intelligence. Requiring complete focus while stretching visual and aural working memory as well as multi-tasking, the training increases the ability to retain information, complete tasks, and think deeply without distraction.
7 Key Benefits of Mind Sparke Brain Fitness Pro
Improve all areas of cognitive function
Improves concentration and memory
Increased power
Increase intelligence (IQ)
Maintain life long brain fitness
Increase and improve mental processing
Adapts in real-time producing progressive improvement
Mind Sparke Brain Fitness Pro's scientifically proven brain exercise can help you enhance your general mental ability, improve problem-solving ability, increase mental focus and concentration, plus boost test scores and academic performance in just 19 days!
Pro and Cons
Pros
Scientifically-proven
Increase problem-solving ability for greater academic success
Improves mental health
Increased music aptitude and appreciation
Stimulates new neural growth for a sharper brain
Cons
Exercises are not necessarily fun
Mind Sparke Brain Fitness Pro Review Conclusion?
Mind Sparke Brain Fitness Pro is a proven and effective brain fitness software to help you fulfil your brain's full potential in focusing, paying attention, staying sharp and improving its memory. The most important organ of the body besides the heart, your brain deserves more attention, in order to improve your entire well-being and mental health.
Our company will blast your brand into the next level.
We represent multiple major corporations and they are available for references.
[email protected]
www.ownsocialmedia.com
www.monopolizesocialmedia.com
https://www.facebook.com/MonopolizeSocialMedia
https://plus.google.com/u/0/+JustinMatthewSocialMedia/posts
https://plus.google.com/u/0/+Monopolizesocialmedia/posts