Click-Jacking GET MORE HITS
IN THIS ARTICLE I SUPPLY TOP TIER TIP ALSO INCLUDED MY AWARDS TO BACK IT ALL UP I WALK The walk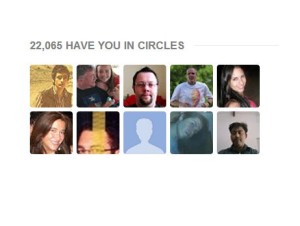 I don't know why I am sharing all my secrets but I hope you use them well!!!
Quick strategies that will improve your SERP click-through rates.
The search engine ranking page listings are boring looking, to get better click rates once you've ranked, you need to find ways to stand out.
REMEMBER AT MY COMPANY we do this all for your business have over 7500 clients and available to speak with them we handle all networks regarding social media and have WON every award take a look at our awards section!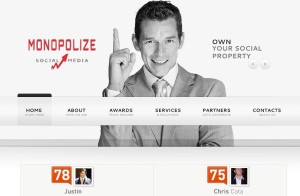 1. Optimize the Page Title
Make sure the title of your webpage has your target keyword in it.
This helps with ranking and the keyword will be bolded on the search results, which will draw attention.
Check out how your title will appear in the search engine results pages on Google.
Google used to use 70 characters as the display limit of titles,they have started using 512px as the limit. Which means the number of characters displayed can be larger or smaller depending on the characters.
To check that out on YOUR page title,a great little free tool you can use to preview your listing
https://www.kenny.co/seo/meta-title-meta-description-tool
Make sure your title is interesting. It should read like a news bulletin and draw people in.
2. Optimize your "display snippet" for clicks.
According to Google, 55% of these website descriptions shown in the SERPS actually convince users NOT to Click. So to avoid this problem in your search engine results listings so YOU get more clicks:
Make sure you hand craft your Meta Description to entice readers to click. Don't let Google make it's own summary.
Use action words at the front of your snippet, such as Go, JUMP!, or Learn.
Drop a Call to Action and a tease at the end of your snippet to play on curiosity.
You have 156-160 characters that Google will display. Use ALL of the allowed characters to make your listing larger.
Try to include your target keyword in your snippet to take advantage of the bolding of the search term.
I get asked all the time for people to view my credentials so here they are ENJOY worth your time..
Huge interview about fiverr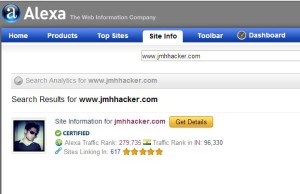 MY COMPANY Have Won Every Major Social Media Award they Have!

INTERVIEWS 2 newspaper 1 live podcast
Here is my wikipedia page for my viral accomplishments
Scroll Up second paragraph
Using Authorship for Personal Branding
Many famous people who have successfully branded themselves so that their NAME and FACE carries it's own power and meaning.
What do you think of for example when someone says Brad Pitt or Megan Foxx
They don't hide behind a mask. they aren't afraid to put their name on their content. And that makes their content a magnet for clicks.
Just copy them and get famous in your own world!
Get you face on the serps!
3 Steps to Better SERP Visibility as an Author
What we have here is a diagram of how it works on the tech level.
– First, you can see we have your domain. And on that domain, there is a blog post or page that you hope to get your photo shown next to in the SERPs.
Also on that same domain is an author profile page.
It can be an About Me Page, An author post archive, or some other type of page that you designate as your profile page.
Each blog post should have a link on the page to that profile page which uses the rel=Author markup in the anchor tag.
The Profile page must have it's own link to another profile, your google+ profile is very useful for this.
Now because this link is offsite, instead of using rel=Author, you'll use Rel = me in the link.
And in the last step, you verify that the profile you linked to is really yours.
How do you do this? By creating a reciprocal link back to your domain also with the rel=me tag.
This makes it very hard for someone else to claim their material or site is yours impersonate you, or affect your reputation by what they publish under your name.
SERP Authorship Walk-through

Put an About Me widget so it will appear on every post on the site. This is just a simple text widget,basic HTML to display my photo, a link, and some text.
Now, on the About Me page, we needed a link out to an external profile. Gplus account.
You need to go to your Google+ profile, login, and then "Edit Profile"
Scroll down to "Other Profiles" and add your domain here.
Just click on Add a Custom Link, and fill in the display text and the domain URL.
Then click Save. And then click on Done Editing at the top of your Profile.
IThat's It. You've verified the relationship.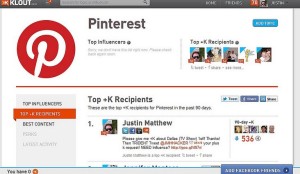 Testing your Authorship Rich Snippets
So now you can see I not only have my picture showing up, but my name is also there in the listing, linking to my Google+ profile, and I even have a link to more of my posts.
So that's it for this post on using Authorship to get more clicks in the search engine results pages.
Our company will blast your brand into the next level.
We represent multiple major corporations and they are available for references.
[email protected]
www.ownsocialmedia.com
www.monopolizesocialmedia.com
https://www.facebook.com/MonopolizeSocialMedia
https://plus.google.com/u/0/+JustinMatthewSocialMedia/posts
https://plus.google.com/u/0/+Monopolizesocialmedia/posts