{EAV:8d9a734c8bbbe7b1}
First off I want to say this is a favor to you that took me 18 hrs a day for 6 months to master you are getting it for dirt.
MY FIVERR
I will show you 60k in 6 months Look at it once you are ready to match mhttps://fiverr.com/atlcomputerdudee or even beat me we can set up an appointment.
I do 5 a week now 1-2 hrs 250-500 on sale from 800 that's that you will make that back in a day or 2. To set up an appointment, message me on FB
Personal FB
Directly contact me on
GPLUS RANKED 669 IN USA
VERY SIMPLE I WILL LET THE PICTURES DO MOST OF THE TALKING HERE
I show a quick 20k about a third I have made so far starting Social Media Consulting 4 months ago 180k pace not bad been there before though at age 18 If you want to know the methods and they are multiple and you will not find them online although you are welcome to waste your time and try. Then contact me Personal FB Be somebody or be stuck in the rat race it is our call.
GPLUS RANKED 669 IN USA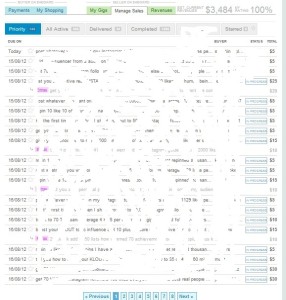 Average day of earnings for me now on fiverr. MY FIVERR
For those of you trying to make money on fiverr I receive 30-60 orders per day everyday averaging 700-1300 a day
I can teach you how better than anything online any e book for sale.
I give this advice out 5 times a week it takes 1 hr every client goes on to sell 0 gigs to 5-20 per day making all money back in 2 days for my service, Personal FB

GPLUS RANKED 669 IN USA
I bought an SEO measurement tool to see where I ranked as I ONLY use Google Plus and Pinterest for my ranking. Well turns out I did great look below
GPLUS RANKED 669 IN USA
Oh part of the consult will involve how to beat edgerank. I have learned to master FB where as many think they have only 1 out of 20 interactions comes from your fan page I know how to make it 18 out of 20. That is a service JMH Consulting offers,

For me it is 90 percent want to learn how?
MY FIVERR Personal FB

SO you become a top seller on fiverr tens of thousands on IG followers I will get you ranked in the world on GPLUS Tell you how to beat edgrerank and I am doing so for 250 per hr WOW people pay 8 grand for that believe me I know
GPLUS RANKED 669 IN USA MY FIVERR
OH did I mentioned out of my 2000 deliveries I have a 100 percent rating and 1321 reviews where as the average seller gets a review 1 out of 8 or 13 percent I get 65-70 percent. Just a random example of any of my gigs they all look like this. Oh guess what that leads to number 1 I hit number one in the rankings on all of fiverr NUMBER 1 OUT OF MILLIONS! Not to mention the referrals whew everyday!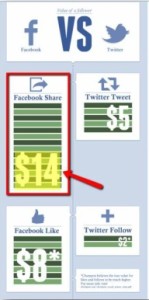 FB SHARE 3 times as valuable.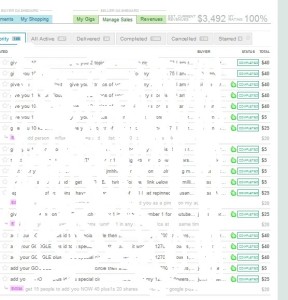 THIS WAS A NICE 450 DOLLAR MORNING YES MORNING like I said I can get orders at will and teach you on our phone call.
GPLUS RANKED 669 IN USA Twitter @JMHHACKER MY FIVERR

OH 2,456 orders delivered yet to clear 3000 I need to deliver 9300 taken out 5472 on ice and 316 liquid, So This was snapped 9 weeks in 15k and business has increased 38 percent since!
OK BELOW I SHOW AN ADDITIONAL 4k or so not even counted yet so that's 20k or so in 4 months and I left out 86 pages…..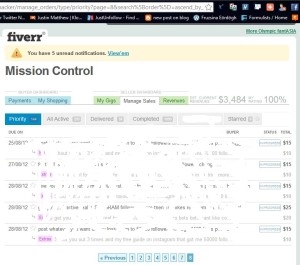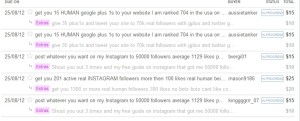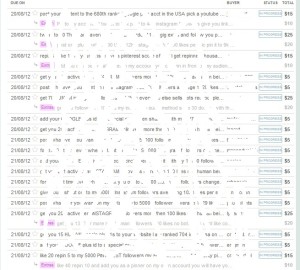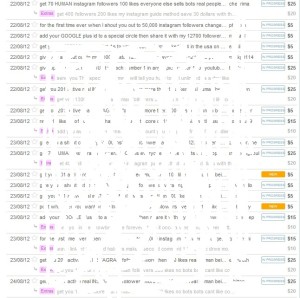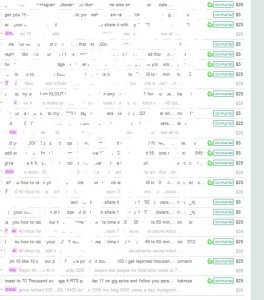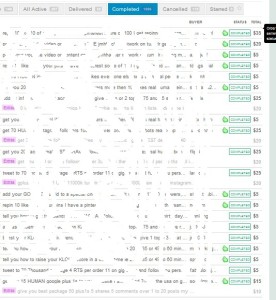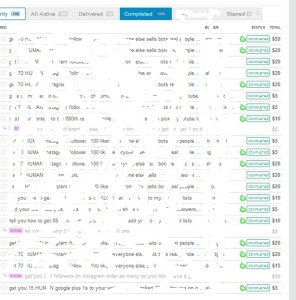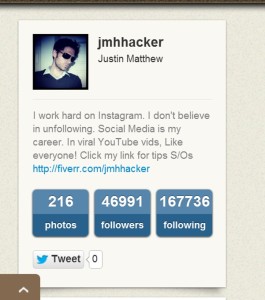 I NOW HAVE 5ok followers on IG a HUGE TRAFFIG Generator its an instagram world now, infact a large company offered to purchase mine for 14k I fiure in 12 months it may be worth 114k I will tell you how to get the followers on the call Personal FB
Well my klout 1800 FB SHARES 882 LIKES 101 THOUSAND Tweets 4000 GPLUSSES Yes I will teach you Personal FB or @JMHHACKER on twtter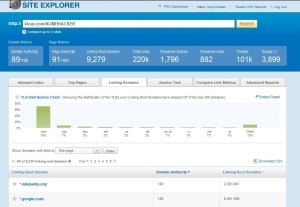 I have this wlite software to run your sites it will then tell us what you can do to improve the Ranking
REPINNED BY MASHABLE led to a pin geting 57 comments 419 repins 2-300 likes, well good I had my fiverr gig for Pinterest attached I got 24 orders today alone and 34 on another 58 day! Yes they average more than 10 net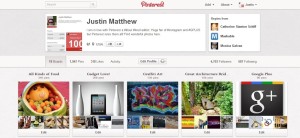 I WAS REPINNED BY MASHABLE
Personal FB SO call I have 2 appointments Wed from 10-12 and Thurs 9-11 open for the rest so far if I can;t do you this week I will gibe you 50 off. If you want to be an entrepreneur be your own master of the universe and support your family THIS IS A START! MY FIVERR
Our company will blast your brand into the next level.
We represent multiple major corporations and they are available for references. Justin@OwnSocialMedia.com
www.ownsocialmedia.com
www.monopolizesocialmedia.com
https://www.facebook.com/MonopolizeSocialMedia
https://plus.google.com/u/0/+JustinMatthewSocialMedia/posts
https://plus.google.com/u/0/+Monopolizesocialmedia/posts