A loyalist to the Zombie Culture:

Are you tired of hunting around the internet for websites that sell quality clothing with great designs and bright colors with a good theme?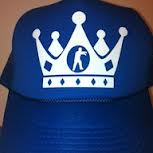 Then you now have an ideal answer in the form of Zombie Attire. All this at an affordable rate. There is a wide range of accessories to choose from and to make it even better: you can custom design your own clothes too!

Zombie attire has cool, hip and fashionable tees and bright-colored hats with a variety of designs and a touch of gore

The sunglasses come in vibrant shades like black wayfarers and green or yellow splatter, and each of them in uniquely tinted and designed.

This site has the featured zombie niche collection, which is flourishing and growing dramatically. There are so many factors and reasons for this, the most important one being that old movies are being remade like the Dawn of the Dead 2003.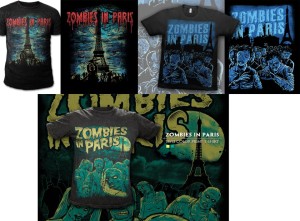 Zombie clothing has been around for a long time now and this clothing has a touch of gore to it. This new attire type has no fear of entering into the mainstream and is testing the limits of social acceptability. There is clothing from graphic t-shirts to a new collection of classics polo's as well as tank tops that are to come very soon.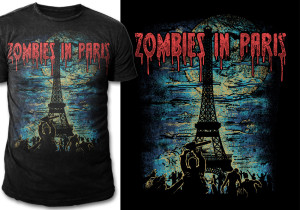 At present, the clothing market is cluttered with shirts that no one would buy as they have nothing unique about them. This is especially true for t-shirts. Although there is much originality and creativity in some, others lack it completely. Zombie Attire puts together originality and artistic talent with extensive diversity that is expected to make it a commonplace household name. It will soon break the bonds of the marketplace and make it to the tip of every person's tongue.
Zombie clothing has been making its presence felt by expanding in the form of small boutique-like stores that show up on bandwagon. Zombie Attire is to be a name that will stay loyal to the genre and will make it across the ages.
No matter what phase the clothing suffers, this site will always be loyal to it, serving the true hard core fans of zombie clothing with the best of products that will never run low on originality and fashion. So, if you are one of those fans of zombie clothing and like that unique touch of gore, then Zombie Attire has all that you need for it is here to stay.
Our company will blast your brand into the next level.
We represent multiple major corporations and they are available for references.
[email protected]
www.ownsocialmedia.com
www.monopolizesocialmedia.com
https://www.facebook.com/MonopolizeSocialMedia
https://plus.google.com/u/0/+JustinMatthewSocialMedia/posts
https://plus.google.com/u/0/+Monopolizesocialmedia/posts