Increase Traffic And Revenue To A Website
I have finally perfected a system to increase the traffic and revenue to a website.
If you read back over many of my blog posts over the last 2 years I have been saying most SEO agencies have it wrong! They focus on rankings, not revenue.
Rankings and traffic are great, but if those visitors don't convert into actual dollars, it doesn't matter. All I care about is how much revenue and profit I bring in THAT'S IT

I make people more money. I don't care about rankings, traffic, or anything..all I care about is how much I can make you. The more I make my clients the more I make very simple. It is very easy analyze the business and competitors as well find the weak spots and improve them. Before I start with a client I let them know exactly what they cab expect from me I don;t try to sell them it is to the point where they need to sell me. I have become very efficient at this field and know what it takes and what steps need to be completed to hit those revenue milestones.
OH I VERY IMPORTANT MILESTONE BEFORE I GET IN DEEPER I AM Now a Published Author and am doing a 10 book series called Social Media Rocket fuel. It will tell book by book how I managed to go from 0 9 months ago in online income 10 15-17000.
Each book/network is critical. I put heart and soul and every method I know in so you all can do the same or better the first is on Google plus which out none of this would be possible. Be sure to check it out you can't find this info online :)CLICK HERE TO LEARN MORE ABOUT ME AND THE BOOK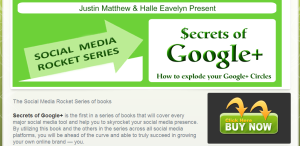 I grew 12 Social Networks I worked on in private over 50 percent in 3 months.
Are you interested in boosting your revenue? Well if that's the case, this is going to be the most exciting message you will ever read…
I am a serial entrepreneur, die hard researcher and social marketing
specialist. I have co founded 3 business and founded 2 of my own and have even spoke at a few conferences this year. I am soon to be a featured instructor at UDEMY teaching exactly what I have done these last 9 months no one seems to have a clue.
I've worked with clients of all size in pretty much every industry, getting results in some of the most competitive online niches
SEND ME A MESSAGE
My SEO services are not for you if…
1. You want to spend all your time learning and trying to implement an effective
searche engine marketing strategy for yourself on a small scale.
2. You're not willing to move fast , or are uninterested in new and innovative tactics.
3. You'd rather use your own team ( and you're happy to foot the bill for the $9,000 of software tools you'll need , and you want to send your team to the "must-attend" search engine marketing conferences every Year to keep up with the tools, strategies, and techniques that will keep you ahead).
Others slow me down and get in the way if I am hired to do a job there is no one under your employment that can help me
On the other hand, if you're looking for someone to take away all the stress of your
search engine marketing we can work it out
,
Google changes its algorithm, then rankings and traffic drop like a stone. SEOs that use dodgy tactics to make garbage content rank suddenly find all their efforts have been erased in a single update.
And it's not just fly-by-night, spammy websites that are affected. Even Fortune 500 companies, like JC Penney, that put their faith in "Big Name Agencies" aren't immune.
But that might be the case for some websites, just not the ones I work on.
And this brings me to my last point, You can continue getting chased around by SEOs pushing the latest gimmick. Or, if we both like what you see, we may be able to work together, in which case you don't have to think about it anymore. You can sleep at night knowing someone isn't going to try to impress you with rankings but rather with revenue.
Justin Matthew to get in touch contact me here SEND ME A MESSAGE
Our company will blast your brand into the next level.
We represent multiple major corporations and they are available for references.
[email protected]
www.ownsocialmedia.com
www.monopolizesocialmedia.com
https://www.facebook.com/MonopolizeSocialMedia
https://plus.google.com/u/0/+JustinMatthewSocialMedia/posts
https://plus.google.com/u/0/+Monopolizesocialmedia/posts