MAKE 100,000 Dollars on FIVERR With Google
VIEW MY ACCT LOOK AT THE PENDING ORDERS

GET ON BOARD NOW FIVERR IS JUST BEGINNING!

PHOTOS AT BOTTOM OF DAILY FLOW OF DEMAND


Video made from cell phone further evidence



CURRENT SERVICES

THE DIFFERENCE HERE I SHOW EVIDENCE 🙂
OH VERY IMPORTANT MILESTONE BEFORE I GET IN DEEPER I AM Now a Published Author and am doing a 10 book series called Social Media Rocket fuel. It will tell book by book how I managed to go from 0 earnings 9 months ago in online income to 15-17000 monthly.
Each book/network is critical. I put heart and soul and every method I know in so you all can do the same or better the first is on Google plus which out none of this would be possible. Be sure to check it out you can't find this info online 🙂
CLICK HERE TO LEARN MORE ABOUT ME AND THE BOOK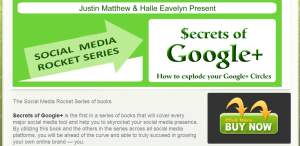 The company taking the social media world by storm is FIVERR.COM.
(Written up by Forbes Time and many more)
Yet another video just to show YES it is FOR REAL


If you want a private session fine Email [email protected]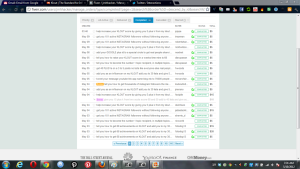 Everyone wants a piece everyone thinks they will just create some cool gigs to sell and BAM they are making money. Well let me tell you if you can compete against the other 2.2 million gigs for sale and stand out you have something special.
My Fiverr Account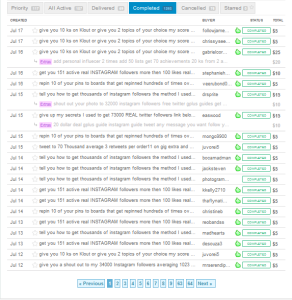 I have been a strong fiverr supporter ever since I joined. The reason being I didn't just make one or 2 successful gigs I made 20 and they sell 120-150 a week every week. In fact today alone I made 50 sales. WOW WHY ME WHY AM I SPECIAL? My Fiverr Account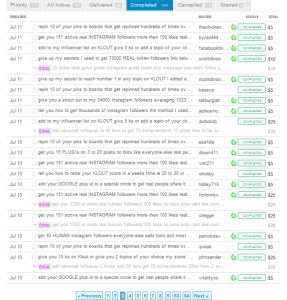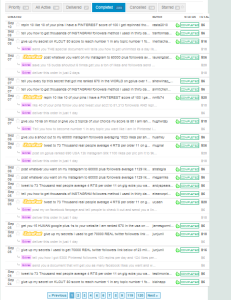 Well I am not I am a hard worker and quite frankly very smart at what I do. I have nearly turned fiverr into a six figure career if this keeps up. I know how I did it and I know how I can do it again if I needed to.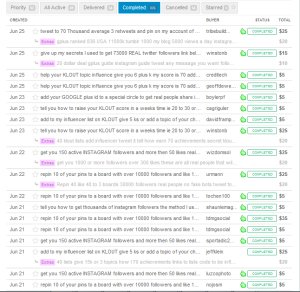 My Fiverr Account

Rather then that I would rather share with other fiverr sellers what they can do to make their odds 20 times better and actually make real money.
It would be one thing if I sold one gig well or 2 but to sell all 20 and in different genres tells you I know what I am doing 16,000 customers aren't wrong and either are over 5000 great reviews.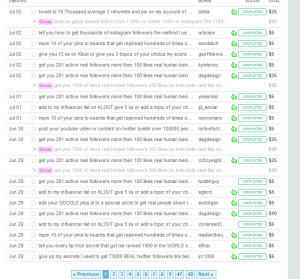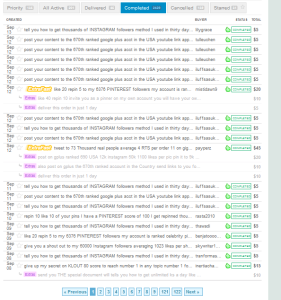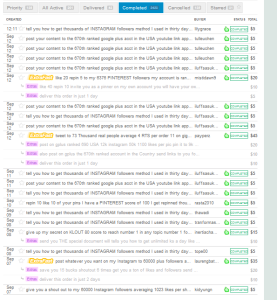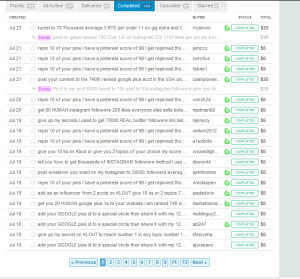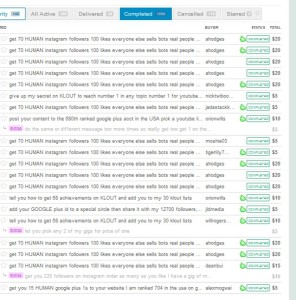 Have helped many already over the phone and am still doing so to this day, many people want to learn. Connect with me on LinkedIn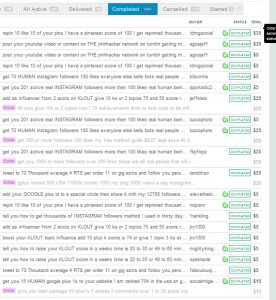 No need to show my finances any more I make A LOT on fiverr and if pushed myself who knows. If you want to know WHAT works then email me or order our services.
I have a system it works and it doesn't matter what I sell. If you want to make money learn from someone that sells 150 to 300 gigs a week at 5 10 15 20 25 30 35 40 45 50 55 even 60 each. Justin Matthew JMHHACKER

My Fiverr Account
Our company will blast your brand into the next level.
We represent multiple major corporations and they are available for references.
[email protected]
www.ownsocialmedia.com
www.monopolizesocialmedia.com
https://www.facebook.com/MonopolizeSocialMedia
https://plus.google.com/u/0/+JustinMatthewSocialMedia/posts
https://plus.google.com/u/0/+Monopolizesocialmedia/posts