Maximum Pinterest Exposure
How to get exposure across thousands of people's
Pinterest
pages?
Where do you find the time… You know your business needs a dang page don't you and you keep putting it off…. Well I have built over 13 Pinterest accounts for clients and myself
in fact
in limited time built mine up to 10,000 followers and have viral GROUP or CONTRIBUTOR BOARDS. That is the key in
today's
Pinterest tip from JMHHACKER
OH I VERY IMPORTANT MILESTONE BEFORE I GET IN DEEPER I AM Now a Published Author and am doing a 10 book series called Social Media Rocket fuel. It will tell book by book how I managed to go from 0 9 months ago in online income 10 15-17000.
Each book/network is critical. I put heart and soul and every method I know in so you all can do the same or better the first is on Google plus which out none of this would be possible. Be sure to check it out you can't find this info online :)CLICK HERE TO LEARN MORE ABOUT ME AND THE BOOK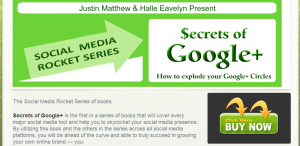 I will tell you how to get the results you want.
Pinterest Group Or Contributor Boards
Pinterest

contributor boards is a way to

get others to interact and follow your board.
Below you will see what a group pinboard looks like see the group of people SIMPLE right!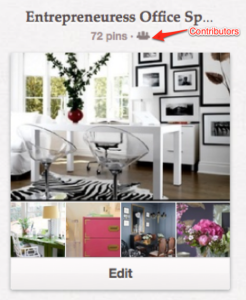 Note the symbol that identifies that this board has contributors.


Benefits
Save MASSIVE Energy and Time
Look it is still a battle but this makes it one you can win.
Other people create content and do a lot of the work for you
One of the biggest problems my clients deal with all business owners, when it comes to social media is the time and energy it takes to maintain a presence on the accounts and it must be daily and constant or kiss ranking and internet presence BYE BYE 🙁
This is an chance to let others pin, stay active and interact with your audience.
Get Exposure over tons of pages.
You g
et more followers from the exposure you receive.
When someone accepts your invitation to become a pinner, that board is added to his or her Pinterest page. This is why it's important for you to add the group boards that interest you plain and simple.
You can check any board to see by looking at the top left of the page.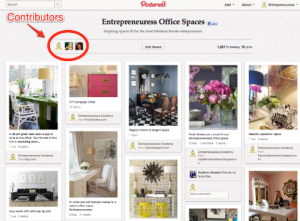 Circled are the icons linking to the board's contributors.
Get More Followers
When users choose to "follow all boards" on your contributors' accounts, they'll automatically follow your board.
G

et exposure on your group pages, and more followers from them.
I was able to get hundreds of new followers in just a few weeks when I started this board
AMAZING PHOTOS GROUP BOARD
Now it gets repinned hundreds of times a day and is nearing 10,000 followers.. feel free to join
This board quickly had my most overall followers…
How to Add A Pinner
2. Type in the names of the people/brands you want to add . You must be following them.
3. Click Save Settings. Now all you have to do is wait for them to accept. Heck I even invited 500 and see who did accept who cares it works! I don't sugar coat it that is what I did!
If you want to remove someone from your board, click the X next to his or her name.
As a
business
who should you add???
1. Customers
Some brands have contributor boards that allow customers to pin the different ways they're using the company's products.
Create your boards around your audience
.
It creates more active pinning and repinning of your images, with others hoping that they could be a board pinner too.
Introduce yourself and invite competing businesses to be contributors.
They have access to customers who are interested in services similar to your own. Then show your products to them may the best product win you have nothing to lose
With the right choices, this can be a win-win for both business owners actually. Customers interested in one brand will also purchase similar items from another I have seen it with my own eyes as I said I have done this for 13 companies..There's no loss of sales, only overall growth for both brands.
K

eep your audience engaged and active.
When you have multiple group boards on your account, expect to see a faster growth rate in your followers. THAT IS ALL FROM JMHHACKER on this Pinterest tip of the day..Justin Matthew Do you have any tips you find help you? Please do tell in the comments!
Our company will blast your brand into the next level.
We represent multiple major corporations and they are available for references.
[email protected]
www.ownsocialmedia.com
www.monopolizesocialmedia.com
https://www.facebook.com/MonopolizeSocialMedia
https://plus.google.com/u/0/+JustinMatthewSocialMedia/posts
https://plus.google.com/u/0/+Monopolizesocialmedia/posts