Use Instagram and Pinterest For Business
Due to the recent explosion in views on my latest articles I decided to keep it going and tell you what I am doing to find success online. I've decided to fill you in about Instagram and Pinterest.Learn them use them TODAY Your business will thank you $$$
Cookies and Cream Instagram and Pinterest
Pinterest and Instagram, are continuing to grow at exponential rates
Weekly visits to Pinterest's website from North American users hit nearly 29 million in July, up from 1.27 million a year earlier, according to Experian Marketing Services. That's an increase of 2,183% THAT IS INSANE
Pinterest,began to see its popularity pick up dramatically early this year. That culminated in a $100-million round of funding in May that valued the start-up at more than $1.5 billion.
Instagram also picked up website traffic during the same time. Its weekly visits go from 56,360 last year to more than 12 million last month. We are in a visual world people are attracted to photos more then ever before. If yo are into social media or consider yourself a social media consultant or specialist but dont have a strong network on Instagram or Pinterest…..GOOD LUCK
Instagram take photos with your phone or Ipad use filters and MAKE CERTAIN to share them on Twitter, Facebook, GPLUS, Flickr Tumblr Foursquare and other networks.

.
Instagram is now used by a number of companies, news channels, sports teams and so on. Almost everybody with an iPhone or an Android uses Facebook's app. M
What companies like is that every time you check-in on Facebook, you advertise them. Every time you write something about them on Twitter, you advertise them. And every time you take a photo of a product and share it with Instagram, you advertise them yet again.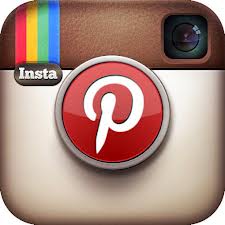 Lets face it people have turned into visual
zombies
they want to look not read It is much easier to post a picture of a product than trying to describe it. This is why Instagram is so damn popular and will continue to get bigger and stronger.
Other HUGE companies like GE use Instagram to run contests of customers posting photos, I
actually
was a judge for the #GEInspiredMe campaign and we made a YouTube video FOUND HERE
https://www.youtube.com/watch?v=O7cx_AuZq8M at 1:28 if yo want to hear it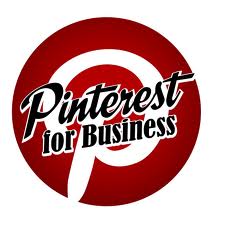 Thousands of people submitted their picture.Just for a trip a small price to pay. The results of the
#GEInspiredMe
campaign were incredible compared to the prize.
My INSTAGRAM
Other companies use Instagram to tell consumers more about their inside workings or to introduce new products. Engaging customers is probably the best bet a company has with Instagram.
Decide who you are. You need to know from the beginning what it is you want to do and ONLY do that thing. Have a plan. It can be showing the world how you design a website and the whole process behind it; it can be literally anything. But let it be something interesting, something part of a routine, something you will be able to share about in the following days.
Establish a routine. When you own a blog, it is a good idea to get your readers used to a posting pattern. If you post daily for two weeks in row, then for the following two you post three times, this inconsistency might not please your readers. They usually expect something from you. They don't know exactly when it's coming, but they know it's close. It is important to have consistency in posting, so keep this in mind when you make your plan.

My INSTAGRAM Get your followers involved. If you really want to engage customers, Instagram is one of the best ways of doing it. This is the way to ensure followers will participate and they will continue to follow you. Ask them to post pictures of your product and see what the results are.
Follow uploads. While it can be very funny to ask customers to post images of their new sun glasses that your company makes, it can also be quite damaging if they get shipped the wrong product or a product in a bad shape. It is important to keep an eye on what people upload to assure that you protect your brand. If bad uploads are found, then always respond in a calm and helpful way and correct any misunderstanding. Do not EVER get into a war.

Take quality pictures. You might not be a professional photographer, but keep in mind that picture quality is an important element of a good brand. If you are not good at taking pictures yourself, let someone else do it for you, or read some tips and tricks that can improve your skills.
Connect and share. Integrating Instagram with other networks is crucial. My


MY PERSONAL FAVORITE BOARD I MADE ON PINTEREST
It is a networking board if yo wold like to be added to get a jump start comment on this blog your pinterest link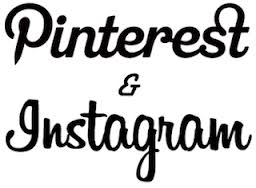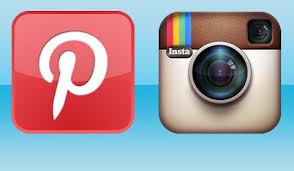 You probably think well they have a huge following what can I do? Well I have a larger following then most corporations so it can be done…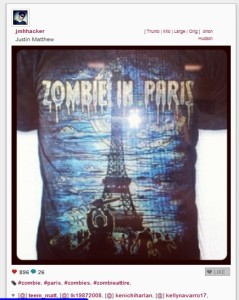 An example of a product I sell sing Instagram.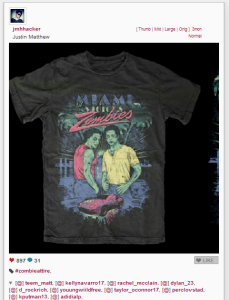 900 people saw this product think of it at the mall having 900 people in your store!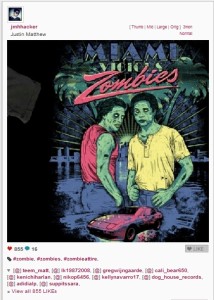 This was a huge hit
Every once in awhile do a contest I gave this away but it engaged so many people







You have a digital bulletin board and post everything you find interesting there . You have the option of creating and managing image collections and you can like or re-pin other user's content. The idea behind Pinterest is to connect everyone through the things they are interested in using the tool.
Pinterest is one of the fastest growing social services in the world.






Pinterest Overtakes Yahoo To Become 4th Largest Traffic Driver
Pinterest's growth continues as new reports suggest it now sends more online traffic than Yahoo.
The latest report by
Shareaholic

shows Pinterest generated 1.84 per cent of traffic through its sites in August compared to 1.37 per cent generated by Yahoo. This makes Pinterest their 4th largest traffic driver, with Yahoo organic searches falling to 5th place. Facebook placed 3rd with 5.90 per cent, direct searches made up 20.03 per cent while Google topped the table, generating 41.28 per cent of traffic.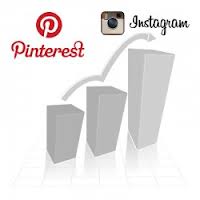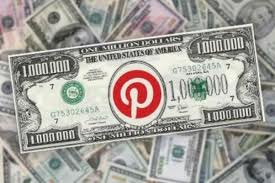 Spend the time.

There is no social media network where you will be popular right from signing up. You need to spend time on all of them. I actually had to try 3 times on Pinterest before I got it right! You need to show your followers yo are interesting and important It takes months for even the biggest companies in the world to reach a high number of followers – and they will never reach all of their customers on social media for various reasons. Keep in mind that spending time to build a profile is important. On Pinterest you can get recognized as a profile that only posts valuable pins. If you own one of those profiles, it will be easier for you to move the relationship on another media and make the best out of it.

Promote others.
HUGE COMMON MISTAKE

Most new users sign up and post all about them that is a quick way to fail.I shared 4000 photos of others before I eve thought about myself. I have found that in order for a profile to become popular, you need to pin tips that help others, products from other companies and comment on other users pins. If you only post your own products, Pinterest users will spot that QUICK

Learn from the elite. Now what is elite? I wold say anyone with over 5,000 followers
It is a good idea to follow big hitters on Pinterest and see what they are doing. If a huge company does something a specific way, there is definitely a reason behind it. Try to catch up on that and do the same if the strategy fits your target customers.
Connect online with offline. If you have a store, include some ads on the walls for your Pinterest profile (and other social media networks for that matter). And if you have something like it (and you should), then advertise all your Pinterest promotions there as well. Combining the offline with the online is a good recipe for success.


Check out my Pinterest

My Other Pinterest
Online success can be achieved through sheer will power I have done it and still do I share how I do it all the time some of yo have taken the dice and it is great. Look FB and Twitter is not enough.
Get GPLUS Pinterest and Instagram for starters. If you are good enough and interested in adding different networks, your audience can get much larger and you might get clients and contacts you've never dreamt of.
Instagram and Pinterest are two more who offer the goods only to people who want to spend time and learn how to use them. If you are one of these people, I hope this article inspired you to go out there and experiment on two of the hottest social media networks out there.
So, let's see, do you use Instagram or Pinterest? Is it for personal use or for a company? And how did you find these two in the first weeks when using them? LET ME KNOW!!
Our company will blast your brand into the next level.
We represent multiple major corporations and they are available for references.
[email protected]
www.ownsocialmedia.com
www.monopolizesocialmedia.com
https://www.facebook.com/MonopolizeSocialMedia
https://plus.google.com/u/0/+JustinMatthewSocialMedia/posts
https://plus.google.com/u/0/+Monopolizesocialmedia/posts