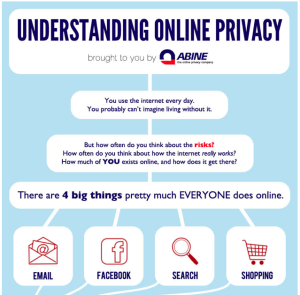 The first tip is a general one: don't give out your personal information unless you absolutely have to. Start being frugal about your data.
If you do have to give out your info, be smart. Use throwaway or alias email accounts, dummy names and different birthdays on sites you don't trust. Be aware that sweepstakes, rebates, contests and account signups are a big source of personal information for people search databases. Separate your real accounts that you share with people you trust, like friends and family, from the ones you use to sign up for online accounts. Don't use the same password everywhere.
There's a trick to finding the important parts that affect your personal information. Do a ctrl+F search for "third parties" and you'll see who that site will share your data with. And while you're avoiding anti-privacy companies, support pro-privacy ones. Wikipedia is a good example: they don't do any covert tracking of their readers.
Set strict privacy settings on social networks. Anything that's set to "public" is fair game for data miners and aggregators, so keep that in mind. On Facebook, disable photo tag suggestions, remove your profile from public search, enable profile review and limit visibility of your profile and posted content to friends only.
Our company will blast your brand into the next level.
We represent multiple major corporations and they are available for references.
[email protected]
www.ownsocialmedia.com
www.monopolizesocialmedia.com
https://www.facebook.com/MonopolizeSocialMedia
https://plus.google.com/u/0/+JustinMatthewSocialMedia/posts
https://plus.google.com/u/0/+Monopolizesocialmedia/posts