https://plus.google.com/+AndroidEtchTheThings/posts/WWqtwS6cd9o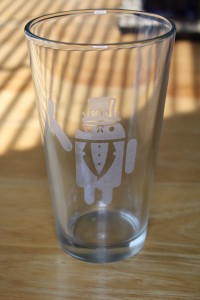 Introducing, the New Year's Droid! Designed by Scott Honeycutt, this little Android is ringing in the New Year in style!
Equipped with requisite 2014 top hat, tuxedo jacket, and even his own pair of Google Glass (#TeamCotton, probably?), New Years Droid is doing everything right.
Quantities are limited! Sales start in the Android Etch Shop on Tuesday, January 1st at 11am EST and again at 11pm EST. Shipping starts towards the end of the week and through the week after.
Spread the word, and let's all ring in the new year in style!
– Josh
Our company will blast your brand into the next level.
We represent multiple major corporations and they are available for references.
[email protected]
www.ownsocialmedia.com
www.monopolizesocialmedia.com
https://www.facebook.com/MonopolizeSocialMedia
https://plus.google.com/u/0/+JustinMatthewSocialMedia/posts
https://plus.google.com/u/0/+Monopolizesocialmedia/posts
This entry was posted in android, android etch, droid, etch, google plus, google+, laser, laser engraver, limited edition, new years
. Bookmark the
permalink
. Comments are closed, but you can leave a trackback:
Trackback URL
.