The best time of year to buy certain items
I have done a lot of research read many other blogs, articles etc and found that these Months of the year are the best times to buy the items I have listed below. It is 100 percent true. Enjoy and SAVE THAT MONEY!

Full sizeWedding Supplies: Everyone wants a wedding in the spring, which means it's a lot easier to find a venue and negotiate prices for a service the winter.
January
Bicycles & Sporting Goods
Carpeting & Flooring
Digital Cameras
Furniture
HDTVs & Home Theater Gear
Motorcycles
Video Games
February


Boats


HDTVs & Home Theaters



March


Golf Clubs


Luggage
April


Car Accessories & Parts


Cruises


Laptops
May


Mattresses


Refrigerators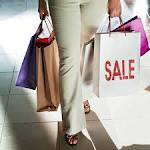 June
Suits
Gym
Tools
July
Furniture
Grills
Paint
August
Outdoor Toys & Camping Equipment
Kids Clothing
September


Bicycles


Cars: Grills & Lawnmowers


Holiday Airfare
October


Health Insurance


Jeans
November


Televisions & Other Electronics


December


Pools


Tools


Computers & other electronics


Gas


Jewelry
Our company will blast your brand into the next level.
We represent multiple major corporations and they are available for references.
[email protected]
www.ownsocialmedia.com
www.monopolizesocialmedia.com
https://www.facebook.com/MonopolizeSocialMedia
https://plus.google.com/u/0/+JustinMatthewSocialMedia/posts
https://plus.google.com/u/0/+Monopolizesocialmedia/posts