Running your own business means you can be your own boss and FREEDOM.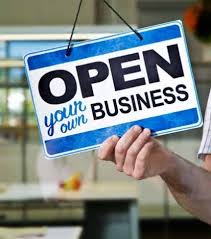 MUCH easier said than done – starting a business requires crazy dedication, work ethic and courage.

Do you have a go getter personality?
Do you have a market for your services? Can you execute?
Is running a business right for your personality?

You need to be a risk-taker and chase opportunity both at the same time.

In the first stages of building your own business, you will have to put in 50 to 100 hrs a week plain and simple. I did for 12 months Maximize resources.
You need to do ALL the dirty work yourself until you can build a team.

Success in business can only happen if you have the right attitude.
Can you self promote without feeling odd?
Trust me many cannot.

Is your service needed?


One of the main secrets of a successful business is choosing the right service that the market needs at the right time.
Demand, that's the keyword. As long as the market is there, your business will thrive.

Can you meet the demand?

You have to take care of the reputation of your business.
There's nothing worse than an entrepreneur who can't deliver on your promise.

Do you know your market well enough?
What is the size of your market? Who will be your buyers?
What about competition?

THINK HARD
A fly by night approach to starting a business will fail.
My qualifications? 3 companies by 30 years old.
Justin Matthew.
Our company will blast your brand into the next level.
We represent multiple major corporations and they are available for references.
[email protected]
www.ownsocialmedia.com
www.monopolizesocialmedia.com
https://www.facebook.com/MonopolizeSocialMedia
https://plus.google.com/u/0/+JustinMatthewSocialMedia/posts
https://plus.google.com/u/0/+Monopolizesocialmedia/posts