Top 8 FREE SEO Tools For Your Blog
(Search Engine Optimization) is very important when it comes to getting your blog/website ranked higher in search engines. This is very helpful when you want your blog to receive more targeted traffic. I have gathered a list of my top 8 FREE tools and services for SEO to help you out with your blog/website.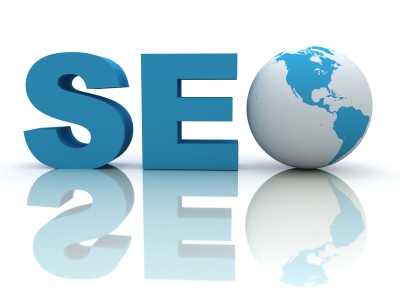 This tool is free and very useful for bloggers because it allows you to enter a search term for your URL and it will show if you rank in the top 50 in search results. You can choose from different search engines such as Google, MSN/Bing, and Yahoo. It is free to use but users with a free membership are limited to 5 rank searches.
This tool allows you to measure the strength of pages, blogs, and entire domains based on factors to popularity, influence and ranking ability. You will receive a % score and can compare your site/blog to others in the same type of category. You can also go further into detail and check the stats of each service. This will give you an idea on where you need to improve with your website or blog and where you still need to submit to for better results.
One of my favorite websites that I use for checking stats on URLs. All you do is enter your url and click "Check Domain", and the results will be displayed. You can also choose to have an e-mail sent whenever your stats change.
Smart PageRank shows :
Google PageRank
Age of domain
Alexa rating with graph
Directories the domain is listed in (DMOZ or Yahoo)
Total number of backlinks (Google, Yahoo, AltaVista, AllTheWeb)
Total number of pages indexed (Google, Yahoo, MSN, AltaVista, AllTheWeb)
Estimated value of website
This tool is used for checking the Google PageRank and Alexa rating of multiple domains. You can provide up to 10 domains to check, and the results are all shown at once. A very simple but useful tool.
Submit Express is a great free service for blogs or websites who haven't submitted to search engines and want to make the job easier. This site allows you to type in your url and submit it to over 40 search engines for free. There are also a few helpful webmaster tools on their website to try out.
Top 8 FREE SEO Tools For Your Blog
This plugin is used for Firefox users and delivers a powerful SEO tool for free. It is packed full of great tools and resources for webmasters. It directly pulls search engine data from Yahoo and Google.
PR: (Google PageRank) an estimated measure of global link authority
Age: age pulled from Archive.org, shows the first time a page was indexed by Archive.org's spider. The theory is that if Archive.org found a page so did many of the major search engines.
Links: (Yahoo! linkdomain) shows a rough estimate of the total number of links pointing at a domain
.edu Link: (Yahoo! .edu linkdomain ) shows a rough estimate of the total number of .edu links pointing at a domain
.edu Page Link: (Yahoo! .edu link ) shows a rough estimate of the total number of .edu links pointing at a specific page
.gov Link: (Yahoo! .gov linkdomain ) shows a rough estimate of the total number of .gov links pointing at a domain
Page Links: (Yahoo! link) shows a rough estimate of the total number of links pointing at a page
del.icio.us: number of times a URL has been bookmarked on Del.icio.us. Heavily skewed toward techy / Web 2.0 stuff.
Technorati: an estimate of the total number of links to a site from blogs
Alexa: rank based on website traffic . Heavily skewed toward internet marketing and webmaster related resources.
Cached: (Google site:) shows how many pages from a site are indexed in Google
dmoz: searches the Google Directory to count the total number of pages from a site that are listed in DMOZ, and the total number of pages listed in DMOZ that reference that URL.
Bloglines: shows you how many people are subscribed to a particular blog via Bloglines.
dir.yahoo.com: is a site listed in the Yahoo! Directory or not.
WhoIs: makes it easy to look up the whois data for any site.
SEO Chat offers a huge list of free tools such as :
Adsense Calculator
Advanced Meta Tag Generator
Alexa Rank Comparison Tool
CPM Calculator
Domain Age Check
Google Keyword Suggestions
Google vs Yahoo
Keyword Density
Keyword Optimizer
Link Popularity
Meta Analyzer
Robots.txt Generator
URL Redirect Check
And many more!
Top 8 FREE SEO Tools For Your Blog
Free analytics tool for Google users, which displays detailed information based on traffic and website content. You can view which pages get viewed the most, where your traffic comes from, amount of time visitors spend on your site, bounce rate, and basically everything you need to track your website stats.
This list of tools and services should keep you busy for a while and will be of great help for those wanting to learn and improve SEO. If you have found this list helpful, be sure to share it with others who could use the free tips!
Our company will blast your brand into the next level.
We represent multiple major corporations and they are available for references.
[email protected]
www.ownsocialmedia.com
www.monopolizesocialmedia.com
https://www.facebook.com/MonopolizeSocialMedia
https://plus.google.com/u/0/+JustinMatthewSocialMedia/posts
https://plus.google.com/u/0/+Monopolizesocialmedia/posts