FIVERR LED TO A CAREER IN SOCIAL MEDIA
Also a VERY successful career in micro services who would have thought over 110k in 1 year in fiverr. I will tell you the finest services companies or people can buy for the price.
https://fiverr.com/atlcomputerdude
Oh this is me first time readers 🙂
https://www.monopolizesocialmedia.com/site-pages/our-awards-and-accolades
OK my first time on fiverr 11 months ago under the username JMHHACKER as many of you know I sold 74,000 net in 7 months before moving on to my new social media company. That being said I knew I had the skill to teach someone else or 2 to do it as long as we split the profits…..TO VIEW ALL SERVICES VIEW HERE https://fiverr.com/atlcomputerdude


So I took special attention and did just that the first example username ATLCOMPUTERDUDE went from 48 orders in 7 months to 600 in 1…YES…..Then the second. Socialilopy went from 0 to 5 a day every day. You knew why? Number 1, I was and they are one of the few people that use REAL networks, REAL people, REAL FB LIKES, REAL GPLUS 1's REAL RETWEETS catch my drift….

With twitter facebook, gplus cracking down they are starting to ban accounts so you best be careful!
But on another thought do you have a small business or something you need promoted?
How often do you have the opportunity to share your content on World Wide Ranked networks?
https://fiverr.com/atlcomputerdude
I lend my networks and expertise for half the profit. Here is what you are getting. 33,000 on gplus or 412 in the USA, 141,000 on twitter and 111,000 on twitter. 121,000 on instagram,23,000 on Pinterest.

Also into klout? for 5 bucks 30 plus k from an 80 78 and 77 score ya 30!

How about this one the largest Fiverr business page in the world over 3100 plus 1's and I own it we will share your service or gig on it it averages 17 likes 5 shares every post.BETTER YET I WILL SHOW YOU!
You have 100 unread notifications. View'em
HI I am atlcomputerdude and work with Justin Matthew or JMHHACKER at Monopolizesocialmedia. He gave me his networks to use as he had 9000 fiverr client in 6 months. Same services. NO BOT ZONE all humans and the largest networks on fiverr.
Jmhhacker let me use his networks for all services view photos. I have the largest fiverr business google plus page in the world as you can see in the photo. We average 30 likes 7 shares per post you can even look it up. Simply go to gplus in the search bar type in fiverr you will see 2 mine is 1 of them look at the action it gets. I will post your gig with hashtags and never delete it and it will be viewed by thousands daily. I cannot predict results but I can promise you it will be seen by a ton of people. You will get a link and watch it grow every day. That is how I get 40 orders a week.
Get more with my Gig Extras
I will promote it 2 times over a two day period and send you links. Get 7-12 plus 2-5 shares Additional 2 days
+$10
I will promote on the gplus and tweet to 243k and also pin your gig to my fiverr pinterest board 22k follow Additional 2 days
+$20
I will promote your fiverr gig my blog that gets 61k visits per month and on the fiverr business gplus page Additional 2 days
+$40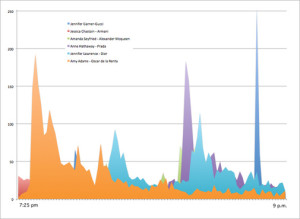 Jmhhacker let me use his networks for all services view photos. These are real people no bot zone. If you are looking for fakes this gig is not for you. I will post your content to 2 different twitter accounts with 245,000 followers and then also to a highly engaged facebook fanpage average 5 to 10 retweets and favs each and also to a very popular FB with links. Gig extras are the key as most order those please look over I will include my guide on how to gain and grow the networks
Get more with my Gig Extras
I will get your content retweeted 12 times or more all real people 7 favs minimum with links Additional 1 day
+$10
I will get 15 real retweets 10 favs minimum and at least 5 likes on the facebook page with links Additional 1 day
+$20
I will get you 20 retweets or more and add my twitter guide on how I got all my followers also post to FB Additional 1 day
+$20
Jmhhacker let me use his networks for all services view photos FIRST LOOK AT the 3pics I used for this gig it shows the proof! This will make you the most popular account around. I still don't believe people order fake likes etc. They are starting to get removed anyway For this gig I have a very large network. I will be able to get you at least 30 likes spread out over 3 to 6 of your posts or I will refund you. All real active users Can't beat it.+++++++++++ Extra 1 get you 70 and 4 shar-es with 3 commen-ts +++++++++++Extra 2 get you 150 over 8 shares or more with 5 commen-ts minimum on your facebook posts ++++++++++Xtra 3 get you best on fiverr 325 real likes spread over 20 posts over 15 sha-res with over 15 com-ments.
Get more with my Gig Extras
I will get you 70 likes over 8 posts and 3 shares with 3 comments Additional 3 days
+$10
I will get you 150 likes over 10 or more posts 6 shares or more with 5 comments minimum on your facebook Additional 3 days
+$20
Our company will blast your brand into the next level.
We represent multiple major corporations and they are available for references.
[email protected]
www.ownsocialmedia.com
www.monopolizesocialmedia.com
https://www.facebook.com/MonopolizeSocialMedia
https://plus.google.com/u/0/+JustinMatthewSocialMedia/posts
https://plus.google.com/u/0/+Monopolizesocialmedia/posts