How Facebook's Graph Search Emphasizes Engagement
Facebook's Graph Search has been available to a limited number of users since January of this year. If you aren't familiar with it, essentially it's Facebook's way of interpreting user submitted natural language search queries, and then spitting out the most relevant results based on the search.
It can sort through grammatical errors such as misspellings, slang, and improper word placement, then provides you with its best guess of what you're looking for based on a predefined set of rules used to decipher your question. Although early indications are that it needs some work, when perfected, it could revolutionize the way we locate relevant content.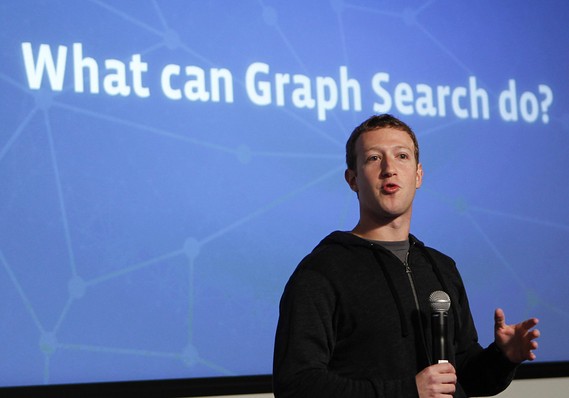 How does it work?
Using the vast amounts of data compiled from hundreds of millions of users, Graph Search attempts to analyze the correlation between friends, relationships, locations, photos, likes, interactions, events, dates, times, tags etc. and returns the most relevant results for your query. The more specific you are with the question, the more individualized your results will be.
How does this affect you personally?
For your personal profile, you'll want to make sure you take a closer look at all of your privacy settings to ensure that you're personal information is on lockdown (if you so choose). As improvements are made to Graph Search and it rolls out to more users, your profile is more likely to be found. Using the "view as" feature on your timeline is the best way to make sure you didn't miss anything. If you don't want your pictures to be searchable, make sure you're not sharing them publicly.

How will this change the way your business interacts with people?
This is the big point I want to make here. Your business page has a better chance of getting found with these new search features. With the addition of Facebook's EdgeRank algorithm, engagement has never been more important—until now.
If you own a restaurant and someone uses Graph Search for "restaurants that my friends like," your page likes and overall engagement may be the difference between ranking first in the results or not showing up at all. So now more than ever you need to know your audience and know how to interact with them effectively. Remember, most people don't return to your fan page once they "like" it, so the challenge is extending your reach and getting your posts to show up on their feeds.
Here are a few quick tips to extend your reach and give you the engagement boost you need:

Hold Contests

You can post a picture and have people comment their best caption for it, then pick a winner. You can take user submissions for a featured cover image. Ask people to make a themed profile picture around the holidays. Be creative!

Promotions

You can offer something to the next 100 people who like your page. You can do the same for shares. Promotions can be equally as effective, just don't overuse them.

Ask questions

Simple. Ask questions that illicit an emotional response and continual conversation. Keep it positive. Make sure you reply to people's comments when appropriate.

Use Pictures

Pictures catch the eye. Use them for as many posts as you can or you might as well be a Twitter feed.

Voting with pictures

Post a picture that asks a simple question. For example, upload a split image of the same car in two different colors with a caption that reads, "Like for blue, share for red. Let's see who wins!" You can also say, "Comment if you like both!" It works.

Use polls

Polls are fun and they can help you understand your audience better. Ask some interesting questions about people's preferences in relation to your niche once per week using a Facebook poll application. Then throw in a fun question here or there to keep things light. Don't forget to post the results for your fans to see.

Remain personal

Don't be boring and try not to make every post about selling. It's okay to mention current events and to use humor. You're more likely to get a response from people if they can see that you're human.

Other tips:

Don't stick to any one strategy listed. Mix it up and be different. Follow a posting schedule and make sure to post during peak hours to get the most out of your work.

Justin Matthew President Of Monopolize Social Media

Written by Daniel Stock of Monopolize Social Media
Daniel is a published humorist on Amazon and a great talent.
Check out his Homepage
Check out his eBook
Our company will blast your brand into the next level.
We represent multiple major corporations and they are available for references.
[email protected]
www.ownsocialmedia.com
www.monopolizesocialmedia.com
https://www.facebook.com/MonopolizeSocialMedia
https://plus.google.com/u/0/+JustinMatthewSocialMedia/posts
https://plus.google.com/u/0/+Monopolizesocialmedia/posts