Google+ is the future of search. (UPDATE)
Justin Matthew
JMHHACKER
*denotes added content from original

*Originally written in March looking pretty good!
If you aren't on Google+, YOU WILL BE IRRELEVANT
If you've been sitting on the sidelines waiting for Google+ to go away, forget it.
No serious marketer can afford to ignore Google Plus and authorship.
*Not bad viral traffic 47 million results that article has over 9800 views.
*Here is the embedded gplus post of the article Now did I just embed the post to show you?

*Maybe I did it because like profile links, Google+ also allows you to insert followed links directly into your posts – as many as you want. Simply insert the full URL and Google will automatically format it as a link.
*The value of these links increases the number of times the post is shared, linked to and +1'ed.



If your post goes viral the value of those links increases.



Link to Your Content

Google lets you link to other profiles, public pages, and websites you contribute to.

Link Your Content to Google
Google explains how to add author information in search results.
You have three options for linking content to your Google+ profile. You can:

Use a verified email address.
Create a link from your webpage.
Take the easy way out – use a plugin
Guest blogger tip: When you guest blog, make sure that you give the host blog the proper HTML with a link to your Google+ profile and rel="author" in the link. If the blog doesn't add the markup, you don't get the credit. Remember to complete the circuit by adding a link to the guest blog post itself in your "Contributor to" links.

If you don't want your authorship information to appear in search results, edit your profile. Under Setting, uncheck the profile discovery option "Help others discover my profile in search results".

*I have to say having a good author rank certainly helped out this post shown here in all these results. Sure results vary based on showing private results but not much on this bad boy!


*Here hiding private results! This one hit all the right buttons and I was rewarded with great organic search for many keywords and nearly 10,000 views.




Benefits of authorship: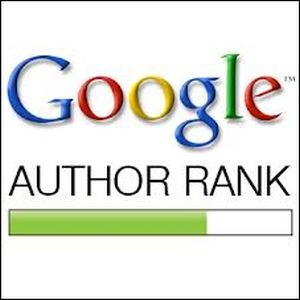 Personal branding:

The key benefit for an author is visibility within the SERPs, which helps with branding. Someone that frequently focuses on a topic will appear in multiple searches related to that topic. This builds brand awareness, familiarity, credibility, and trust.
Increased CTR (CLICK THROUGH RATE) on search results: Ranking number one isn't what it used to be. Profile images now play a significant role in determining CTR.

Oh how true this is!

.
Authorship: The First Step Toward Building Author Rank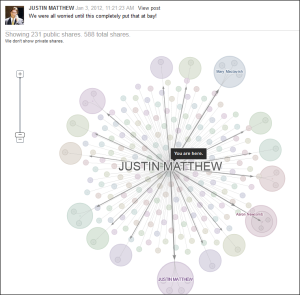 SHOWS HOW THE POST SPREAD USING RIPPLES FEATURE
Authorship is the first step
The goal is to have content written by authoritative authors' rank better than content that is written by less authoritative authors.


Advantages of building author rank:

Authors now get recognition and credit for being an authority. Author Rank builds this authority with every piece of content you create. In the past, creating great content was a benefit for the website or blog that it was published on – With authorship, you as an individual author will also benefit.
Track Your Posts With Ripples
Ripples shows you who is sharing and re-sharing your posts most often.

Ripples show sharing interaction data for your posts over time. This makes it easy to follow key influencers and learn what content your audience loves!
Ripples provides a visual guide to who has publicly shared a post or URL and the comments they've made.

There is no excuse for getting left behind.
I would say this was pretty spot on 8 months ago!

Justin Matthew JMHHACKER
Our company will blast your brand into the next level.
We represent multiple major corporations and they are available for references.
[email protected]
www.ownsocialmedia.com
www.monopolizesocialmedia.com
https://www.facebook.com/MonopolizeSocialMedia
https://plus.google.com/u/0/+JustinMatthewSocialMedia/posts
https://plus.google.com/u/0/+Monopolizesocialmedia/posts