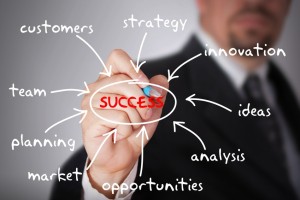 People always ask me how do I manage over 11,000 followers on g plus 7,000 on Pinterest 30,000 on instagram 70,000 on Twitter on and on.







Well I compiled a list for you!

Social Media ToolBox

How I manage it all!!

I've always been a big fan of eliminating my tasks to allow me to focus on the projects that I like the most and add the most value.


I've discovered tools to help me be more productive and work smarter instead of harder.

Planning Your Business

Entrepreneurs usually don't put enough time into planning their businesses before they launch. It's no wonder up to 80% of new startups fail!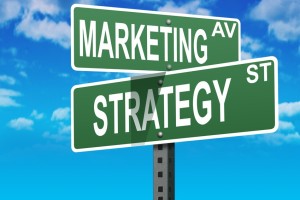 Buy a Domain Name: GoDaddy

Low cost, good service, easy to understand interface. They also provide suggestions for domain names if the one you want is taken.



Host Your Website: BounceWeb

I struggled with bad hosts and had my server go down many times on one of the world's 'best' hosting firms. I switched to BounceWeb and have had a stellar experience – they have shared and dedicated servers.



Outsource Your Graphic Design: 99designs

Outsourced low cost graphic design for your logo, website, business cards, etc. People from all over the world submit their designs (not portfolios, actual finished designs for you!), you give them feedback, and pick the winner.
Outsource Everything Else: oDesk

Outsource almost any business task. See people's ratings from previous contracts & look at their test scores to see how they rank.

Sync,Share, and Backup Folders: DropBox

Awesome tool to help you share folders with colleagues. I also use it to sync files between my home PC, office PC and iPad. Everything is stored in the cloud too so it's a great way to keep your files backed up automatically. Cost: 2 Gigabytes of data for free.

https://blog.kred.com/2012/05/kred-influencers-justin-matthew/


https://www.prospectusnews.com/mobile/home/youtube-becomes-entertainment-destination-1.2602733


https://www.flickr.com/groups/massivetraffic/


https://www.dailydot.com/business/scientific-tuesdays/


https://iboommedia.com/secrets-to-instagram-1600-likes-92-comments-average/



Co-ordinate with your Team, Run Surveys: Google Docs

Creating a Homepage Dashboard

Customize your homepage to have all the essential resources you need to manage your business (and life).

I customize it as I discover new tools and websites. As soon as I load a web browser this page pops up and my day can begin.



Never Forget Any of Your Passwords Again: LastPass

Automatically remembers all the passwords you have for any website. When you're signing up for a new website it'll generate a random, secure password (so you don't have the same password for everything) and remember it for you as well. It also auto-logs you into sites saving you even more time.




Quickly Learn About Your Contacts: Rapportive / Xobni

Useful plugin for Gmail (Rapportive) / Outlook (Xobni) to show you information on the people who email you. Next to each email they send you, you can see their picture, tweets, Facebook updates, LinkedIn profile, and other social media accounts. It's a quick way to learn about who they are and what they're up to.



Get Desktop Reminders for Google Calendar: Gminder

Useful if you're making the switch from Outlook to Gmail. It's a desktop tool that gives you pop-up reminders from your Google Calendar just like Outlook does. It's not perfect but I don't know if I could have made the switch without it.




Google Reader / Instapaper / Zite

Sometimes keeping on top of the news can be a huge time suck for entrepreneurs. To help me stay productive and get the information I want I use: Google Reader to subscribe to key blogs I find useful, Instapaper to save interesting articles that I can read all at once later, and Zite (iPad) to discover new news that learns from my preferences.


Outsource Your Tasks: Fiverr I am a top seller but buy also!

This is a handy website where people will list what they will do for $5. I've used it for both business and personal reasons (beware: you can lose half your day browsing through the funny things people will do for a few bucks). Make sure you check people's ratings and feedback before you hire them.


AWeber

The best system I've seen for email campaigns. Start building your list as soon as possible – it's a great way to build relationships with customers.

Get Interviewed by Reporters: PR Leads

Reporters post the stories they're working on and you can present yourself as an expert. You get a daily list of stories and pick the ones you want to reply to. PR LEADS




Stay on Top of Client News: Google News Alerts

Get notified by Google anytime a specific keyword is mentioned online. I use it for my personal name, company name, top customer names, industry terms, and trends I'm tracking. It's a great way to be the first to recognize a client for making it into the media.



Get More Online Exposure: Facebook Plugins / Twitter Buttons

The online world is going more social. Make it easy for people to talk about your company and spread your message by installing these plugins. I get thousands of visitors every month because of them. Cost: free! Learn more about Facebook Plugins. Learn more about Twitter Buttons.

Manage Your Social Media Accounts: HootSuite

While we're talking about social media, the tools I use to manage my accounts is HootSuite. It lets you update and keep track of your Twitter, Facebook, LinkedIn and other social media accounts all in one spot – a huge time saver!


Drive More Search Engine Traffic to Your Blog: Simple Tags

Great plugin for WordPress blogs that intelligently tags your posts giving you more search engine friendly pages where potential customers can find your website. It also encourages existing readers to browse through more of the posts you've already written.



Create Google Sitemaps, Find Internal Broken Links: GSiteCrawler

It crawls through your website, creates a fresh sitemap that you can submit to Google (so they index all your pages) and tells you if you have any broken links to fix (which can hurt your SEO and the browsing experience of your visitors). I run it every month.


Schedule / Space Out Your Tweets: Buffer

If you're using Twitter and want to space out your posts so that you don't bombard your audience all at once and then go silent check out Buffer. It allows you to set a schedule for what time of day you want your tweets to go out. You input them whenever you want and it will send them out for you automatically at the set times.

Analytics for Your Twitter Account: Crowdbooster

This site tells you what time of day people read your tweets the most (great when integrated with Buffer), which high authority people have just followed you so you can thank them, which tweets get the more views and retweets, and more. A great analytics package for your Twitter account.
Our company will blast your brand into the next level.
We represent multiple major corporations and they are available for references.
[email protected]
www.ownsocialmedia.com
www.monopolizesocialmedia.com
https://www.facebook.com/MonopolizeSocialMedia
https://plus.google.com/u/0/+JustinMatthewSocialMedia/posts
https://plus.google.com/u/0/+Monopolizesocialmedia/posts