Incredible BORIS to entertain troops in Afghanistan & Kuwait
I am featuring this article as a favor to bring attention to the cause. Justin Matthew-
May 1, 2013 – TORONTO, Canada — Comedy hypnotist The Incredible Boris Cherniak will entertain troops in Afganistan and Kuwait with Operation HOT – Honoring Our Troups. Following the trip's success of Operation HOT 2011, Operation HOT 2nd Deployment returns in June 2013 with food, gifts and entertainment for troops stationed in Afghanistan and Kuwait. Exact event dates and locations are classified due to high team profile and security purposes.

"I am ecstatic to be part of Operation HOT again to help raise military spirit and morale. On my last trip to Afghanistan I went to make a difference in their lives, but the experience made a profound impact on mine", says Incredible BORIS (Boris Cherniak).

Operation HOT has multiple shows scheduled in Afghanistan and Kuwait, some of which are for over 5000 Combined Joint Forces troops. The team will participate in meet and greets, give away gifts and feed the military personnel a Cajun Creole meal prepared by Chef John Folse and Company. Operation HOT is a private effort organized by Chef Charles Carroll (Founder and coordinator)
of River Oaks Country Club in Houston, TX. The show team includes Coach Lou Holtz (Notre Dame, New York Jets, ESPN), Chef Robert Irvine (Restaurant: Impossible, Dinner: Impossible, Worst Cooks in America, and The Next Iron Chef), Comedian Carmen Barton, L.A.vation (U2 tribute band), Steve Kaplan (Secret Millionaire), Laura McIntosh (Bringing It Home) and Comedy Hypnotist The Incredible BORIS Cherniak.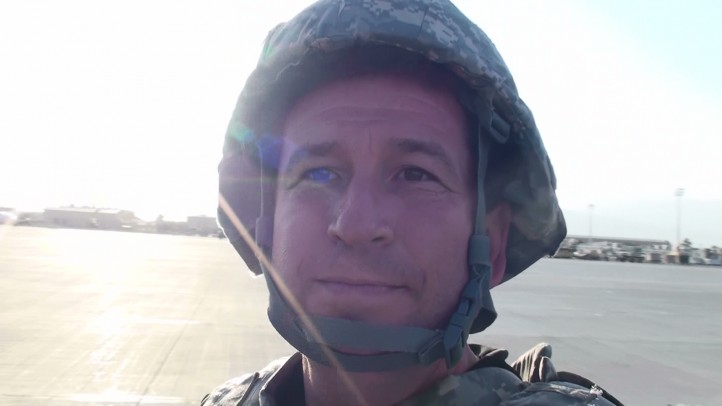 Operation HOT's mission is to make a difference in as many people's lives as possible by giving troops hope, motivation and inspiration. Organizers carefully planned something special to touch them throughout the entire event.
Boris entertains the troops regularly and has performed at events for The National Guard, at Fort Knox Officers' Club, Bob Hope Theatre at Miramar Air Force Base as well as numerous American and Canadian Forces Bases.
Boris' hypnosis show brings out people's natural abilities and talents. "I motivate and entertain. The best way to learn the mind's limitless possibilities is through laughter", says Boris Cherniak, who is a multiple award-winning comedy hypnotist, whose entertaining career spans over 30 years. He was recently named 2012 Entertainer of the Year by Canadian Special Events. Boris has also received two Global Leader Awards and nominated for the prestigious Canadian Comedy Award for his one-man show.
Boris frequently appears in the media, motivating and inspiring people while providing comic relief with examples of mind control. Boris was featured on Montel, Howie Mandel Show, The Vegas Show, Comics and is a regular guest expert on Maury, where he helps eliminate fears and phobias. Clips of his comedy hypnosis shows and TV appearances go viral and are discussed by millions on social media sites. His comedic talents were showcased at Montreal's Just for Laughs and Boston Comedy Festival.
Boris keeps a busy road schedule of upward 300 shows yearly at corporate events, fairs, casinos, theaters and college and university venues. Stage name Incredible Boris, describes the sentiment of every performance literally – a positive attitude and constant state of mind. Boris is currently writing a motivational book.
Boris is credited as the originator of the term "Google me", having put it in a press release when the search giant was still in its infancy, and using it on stage to encourage people to visit his web site online.
The passion with which Boris takes the stage is engaging and contagious, while the impact is unforgettable.
Visit Comedy Hypnotist The Incredible BORIS – Motivational Team Building Event at Hypnotist Incredible BORIS official site www.IncredibleBORIS.com.
Hypnosis Recordings are available to download at www.hypnosismp3shop.com.
Watch funny hypnosis video clips with Hypnotist Incredible BORIS in action.
For interview requests, please contact:
905-882-7707
Photos:
https://www.prlog.org/12128064/1
https://www.prlog.org/12128064/2
https://www.prlog.org/12128064/3
https://www.prlog.org/12128064/4
https://www.prlog.org/12128064/5

— End —
Disclaimer: Issuers of the press releases are solely responsible for the content of their press releases. PRLog can't be held liable for the content posted by others. Report Abuse
Our company will blast your brand into the next level.
We represent multiple major corporations and they are available for references.
[email protected]
www.ownsocialmedia.com
www.monopolizesocialmedia.com
https://www.facebook.com/MonopolizeSocialMedia
https://plus.google.com/u/0/+JustinMatthewSocialMedia/posts
https://plus.google.com/u/0/+Monopolizesocialmedia/posts