Pinterest Means Viral
Pinterest gets so much attention and staying power
Images go viral faster than anything I have seen.
Well, that's partially true. If someone is actually reading your blog. Luckily I somehow get
about
4-5k a day and this is just for fun!
People reading your blog or website, see an image they love and want to "pin it," they
want to do it quick.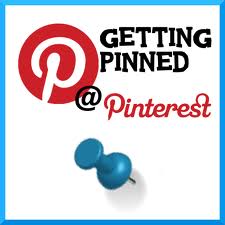 Oops, you don't have a pin it button on your images?
Your visitor's urge to thief your image to pin is fading fast
as they'll think it is to much of a process to copy and paste.
What if you had a Pin It button in the corner of
your images, it would be simple for your viewer to
click pin it, enter the name of their board to add it to.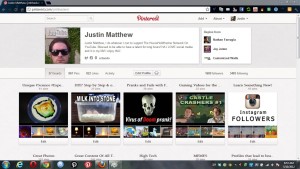 Your image would be on Pinterest QUICK, along with your
website as the source, ready for repinning.
Well then get "Pin Button Attraction."
Heads up! While you're there, snag the plugin – the price will
be higher.
You'll be giving your blog and website readers a
quick way to pin your images, when they see how good they
are.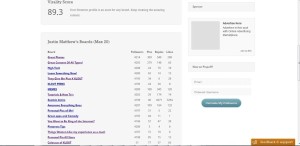 Guess I am doing something right in the top 0.1 percent!!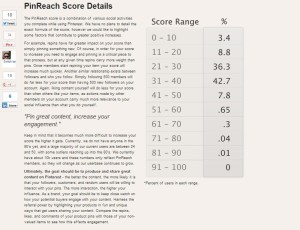 Mine is 89.3 NICE
Follow me, MY PINTEREST I will follow you back!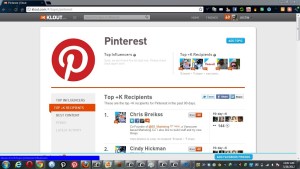 TOP 5 on KLOUT in PINTEREST
In return you'll be getting some MASSIVE Pinterest traffic for
your blogs and websites.
Called Pin Button Attraction
See you on Pinterest. Follow me,
MY PINTEREST
I will follow you back!
Our company will blast your brand into the next level.
We represent multiple major corporations and they are available for references.
[email protected]
www.ownsocialmedia.com
www.monopolizesocialmedia.com
https://www.facebook.com/MonopolizeSocialMedia
https://plus.google.com/u/0/+JustinMatthewSocialMedia/posts
https://plus.google.com/u/0/+Monopolizesocialmedia/posts