Rank in Search Engine Results
(JUSTIN MATTHEW)
An SEO company called me recently before we launched www.monopolizesocialmedia.com and told me everything they could do to 'help' my company with its web presence.
Over the next 30 minutes, the guy proceeded to tell me the biggest CRAP I've ever heard from one of these companies did he not know THE JIG IS UP!!,

I Googled the owner's name And do you know what then showed up in the search results?
NADA not page 1 2 or 3… sad..

I WILL ONLY MENTION IT ONCE I FOUNDED A REAL SEO COMPANT AND YES IT IS BOOMING IF YOU NEED HELP GO GET THE FREE EBOOK AND WE WILL CONTACT YOU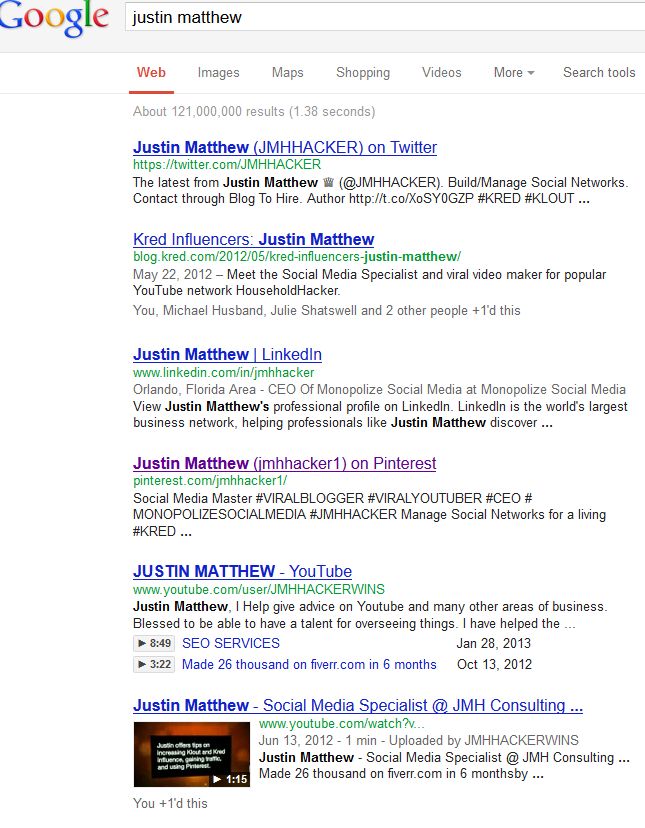 If you are not ranking on the first page of Google for Your name, then you have a problem and your personal brand is suffering.Luckily I ranked on page 1 2 3 4 5 6 7 8 9 etc
I could go into all the reasons why it's important that you rank first page on Google and other search engines for your name, I trust everyone already understands this concept.

Rank in Search Engine Results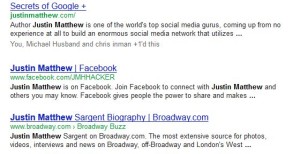 If you type 'Justin Matthew in Google, rank 1 though 9 on the first page results that show up are a direct reference about me. I'm not telling you this to brag, as it ain't that hard to do for most names, but I want you to give it a quick look just so the following list makes as much sense as possible.

In order to help my readers, assuming you haven't already done so, rank as high and as much as possible for your name on the first few pages of Google, I've come up with 10 best tactics for name optimization.

I do understand that not all names are created equal, as some are much more competitive than others,

Ways to Rank Your Name in Search Engines
1. Blog: Similar to having a company website but a blog is perfect to talk about and mention yourself often, LIKE JUSTIN MATTHEW JUSTIN MATTHEW 🙂 all of which bodes quite well for search results

2. Facebook: Because of its incredible web authority, Facebook is everyone's ticket to become ranked on the first page of Google. Facebook isn't much for letting others get a glimpse of who you are unless you've got an open profile that anyone can read.

3. LinkedIn: Just like Facebook, LinkedIn has tons of authority and if your account is at all active and maintained, it will usually land you on the first or second page of search results.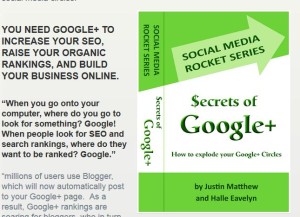 4. Twitter: The last of the Social Media juggernauts, Twitter can be very effective assuming the account is registered in your name and is updated often.

5. Your Company Website: Always one of the easiest ways to rank high for your name, especially if you've designed your website properly and taken the time to create a nice bio and about page..

6. Comment on other Blogs: Blog comments don't typically show up on the first 10 results of a name, but they can be quite prevalent on other pages. as can be seen when search for 'Marcus Sheridan'.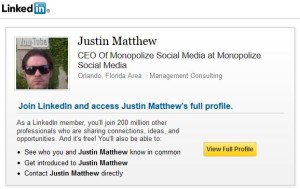 7. Have Other People Write about You: Because my swimming pool blog is quite opinionated, other persons/companies have written articles about me. Some are good, some are bad, but I see them all as a positive because they just draw more attention to the company website and our brand.

8. YouTube: As we've discussed many times on this blog, YouTube can be a tremendous SEO tool. This is why everyone should have an account under their name and you should also create videos with your name in the title, which will practically guarantee search engine ranking success.

9. Become an Author: Although this method certainly requires more work, it can be very well worth it. Because I've written 1 published book, as well as a popular eBook, show up high in Search Engine Results when Googling my name.
Rank in Search Engine Results

So there are some ways you can improve search results for your name and build your personal brand even further. What are some other methods you've used successfully? As always, your thoughts and comments are welcomed and appreciated.
Our company will blast your brand into the next level.
We represent multiple major corporations and they are available for references.
[email protected]
www.ownsocialmedia.com
www.monopolizesocialmedia.com
https://www.facebook.com/MonopolizeSocialMedia
https://plus.google.com/u/0/+JustinMatthewSocialMedia/posts
https://plus.google.com/u/0/+Monopolizesocialmedia/posts